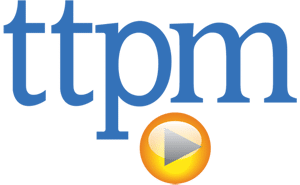 Though it would seem too early to start counting down to the holidays for some, with Halloween just a few weeks away, the season of giving is just around the corner! So it should be no surprise that we've already gotten a look at what we're projecting to be this year's hottest gift items. From toys to video games and more, we sure got an eyeful of the must-haves for 2014 at the Time To Play Media Holiday Showcase event! Check out our top picks below to see what we're looking forward to finding (and giving) all wrapped up during this year's holiday season!
Disney Infinity 2.0 Edition: Marvel Super Heroes
It's no secret that we're big Disney Infinity fans in this house (and big Marvel fans as well)– and as such, we're thrilled with the new Disney Infinity 2.0 Edition: Marvel Super Heroes. Where else can you get all the creative fun of Disney Infinity and all of your favorite Marvel heroes like Spider-Man, the Avengers, and the Guardians of the Galaxy? This game's got it all, and with new toys rolling out all the way until spring 2015, Disney Infinity 2.0 is a perfect holiday surprise that's sure to excite and entertain Disney and Marvel lovers of all ages!
Skylanders: Trap Team
Continuing the hit franchise that started with 2011's Skylanders: Spyro's Adventure, the fourth and latest installment, Skylanders: Trap Team features a unique new perk. The combination of a redesigned "Portal of Power" and new Trap Crystals allow players to trap Skylands' most dangerous villains and use them to fight for good. In an unprecedented move for the franchise, which traditionally had the player putting characters into the game (still possible, with the pre-existing figures and new Trap Masters), Skylanders: Trap Team lets players take the characters out of the game as well. It's a definite must-have for the 2014 holiday season!
Zoomer Dino
Finally, to divert from video games for a moment, there's Zoomer Dino by Spin Master. A robotic dinosaur that you can tame, Zoomer uses "True Balance Technology" to perfectly balance on two wheels as he freely explores your home! Additionally, Zoomer responds to both the included RC remote and touch from your hands, giving you the freedom to build your friendship with this dino and tame him however you like! Zoomer Dino is a great toy for younger kids, and sure to be a hit this year!