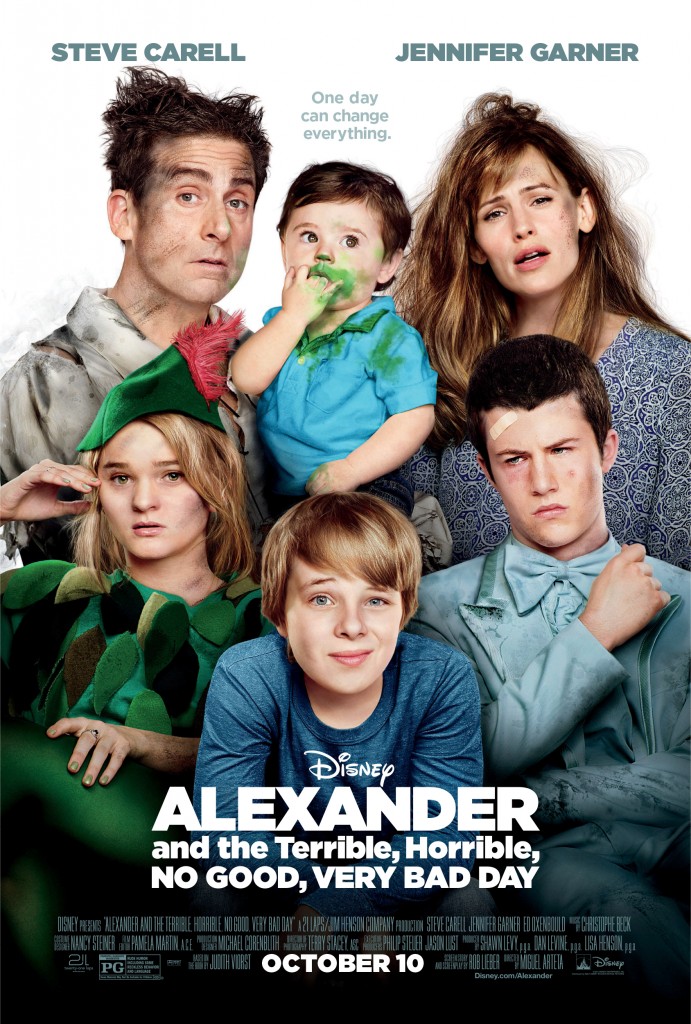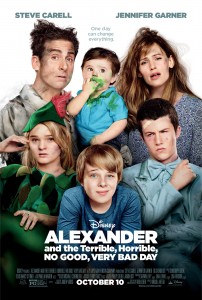 Recently we were able to attend a very special screening ofDisney's Alexander and the Terrible, Horrible, No Good, Very Bad Day courtesy of the Moms, with a guest appearance (and Q & A) from Jennifer Garner herself! The movie follows Alexander Cooper first as he experiences an awful day that's all too common to him– he gets gum stuck in his hair, his rival schedules a birthday party on the same day as his, he gets in trouble at school– but Alexander feels like no one else in his family cares because things are going well for them. His father lands an interview for a video game company, his mom prepares to spearhead the launch of a brand new children's book (and maybe get a promotion along the way), his sister is set to play the lead in the school production of "Peter Pan," and his brother is about to be crowned prom royalty with his girlfriend. Things are looking up for the Coopers, except for Alexander.
But all that changes when on the eve of his birthday, just as the clock strikes twelve and his special day begins, Alexander wishes that the rest of his family could experience a terrible, horrible, no good, very bad day just like the ones he's so used to. Suddenly things begin to go awry for the family– and with their world in utter chaos on this "cursed" day, will they be able to pull their lives back together in time? Check out Alexander and the Terrible, Horrible, No Good, Very Bad Day to find out!
Following the film we got an opportunity to talk with Alexander star Jennifer Garner in an audience Q & A, where she discussed the trials and tribulations of making the movie (like her inability to keep a straight face during some of the funnier scenes, and the fact that in one pivotal scene, they used an alligator rather than a crocodile) as well as her experience being a mom in real life. It was great getting to pick Jen's brain about the process of making Alexander, and she's absolutely perfect in the part of Kelly Cooper in the movie.
Alexander and the Terrible, Horrible, No Good, Very Bad Day is in theaters now.