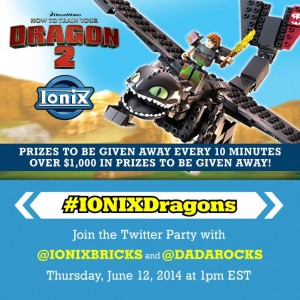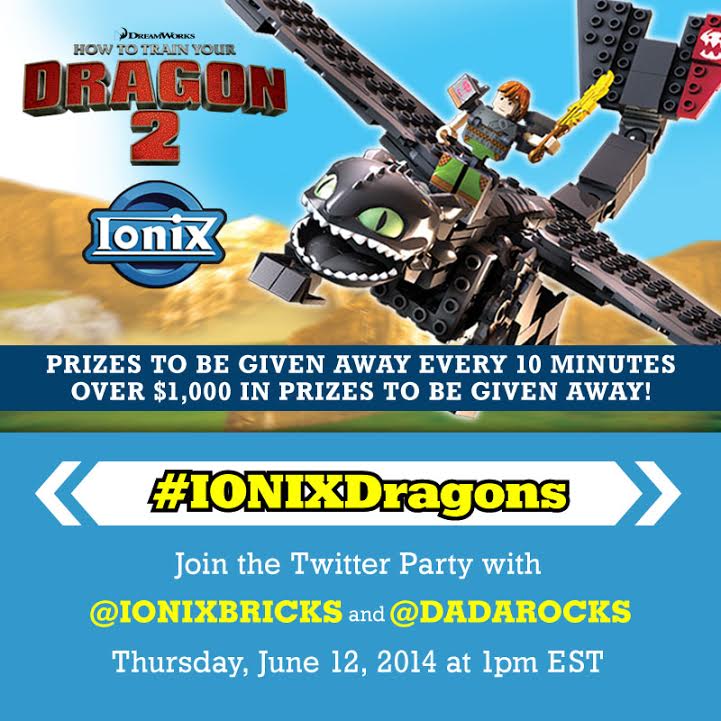 Ionix bricks are like no other. They can shapeshift from brick to hero in a matter of seconds. Unassuming walls become armies and dropships become interdimensional portals. The possibilities are limitless, so what are you waiting for? Shapeshift. Build. Unleash!
On Thursday June 12th join us for a twitter party that celebrates the transforming bricks.  We have over $1000 in prizes with prizes to be won every 10 minutes!
Jump on twitter tomorrow at 1pm EST join the conversation around #IONIXDragons
We'll be having fun and talking about different building sets, talk about How to train your dragon 2 and the new line of Ionix Dragon building sets.
Plus we'll have some great Tenkai Knights prizes as well!