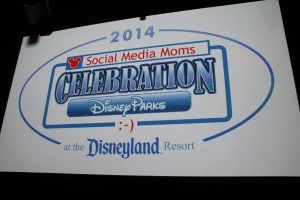 In conjunction with Disney's Social Media Moms Celebration this year at Disneyland, California, the folks over at Disney put together a breakfast to preview and showcase some of the company's major projects. Included in the preview were advance looks at Disney's Maleficent, Disney Nature's Bears (and next year's Monkey Kingdom!) and some upcoming Disney Channel features like Girl Meets World!
The event also included appearances by celebrities like Tim Gunn, David Arquette, Ariel Winter, and LeVar Burton (who read books like Mickey and the Beanstalk to support literacy), producer Don Hahn and actress Elle Fanning (who discussed Maleficent), and a performance by music artist Savannah Carpenter (who is set to star in Disney's Boy Meets World followup show Girl Meets World.)
The breakfast and preview event was unquestionably one of the major highlights of the Disney Social Media Moms Celebration, and an excellent opportunity to get a look ahead at all the great things on the way from Disney! Check out some pictures from the event in the gallery below!
This slideshow requires JavaScript.