I love my NCAA football mainly cause I went to college where the team was really about hockey – so when it comes to college football I root for the teams I want to win – when I need them to win.  I like to root for Wolverines and the Fighting Irish when those games are on you can usually find me with a child nearby enjoying quality sports watching time as I describe the game to my five year old.
Target has partnered with Dove Men+Care, AXE, Degree Men and the NCAA to keep guys smelling clean and fresh all season long.
Put your skills to the test and play the "Save Your Season" QB Challenge for your chance to win an Xbox One (how awesome is that?!) and ask your friends to play too. Send smack talk e-cards with your friends that root for the biggest rivals and show how you and your team reign supreme. Then, get your favorite Dove Men+Care, AXE and Degree Men products to keep as fresh as your game.
Get to Target this NCAA season with great offers on your favorite products and get rewards! You'll receive a $5 Target gift card when you buy any three participating Dove Men+Care, AXE or Degree Men products from 10/20-11/9. Now, even if your team may stink this season, you will smell like a winner!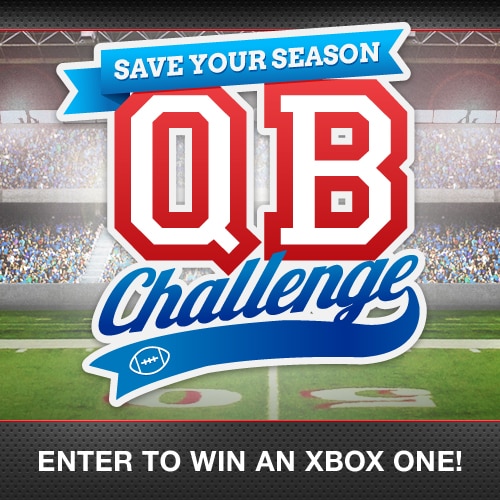 Twitter party alert @ResourcefulMom is hosting a party on 11/4 at 8 PM ET with the hashtag #NCAATarget
How to win it… Contest ends 11:59pm EST. November 4th, 2013.
Leave a comment why you want to win a $20 target gift card and please include some method for us to contact you in the comment (twitter or email).
You get 1 extra entry for tweeting about this contest (you can do this daily). Must contain the following information:   #TargetNCAA @dadarocks – http://dad.am/HnNXYg and you must also comment with the link to your tweet.
Example: I want to win a #TargetNCAA $20 giftcard from @dadarocks – http://dad.am/HnNXYg #giveaway
You get 1 extra entry for following @dadarocks on twitter – www.twitter.com/DaDaRocks You must comment that you're a follower.
You get 1 extra entry for becoming our FAN on facebook – www.facebook.com/DaDaRocks You must comment that you're a fan.
You will have 24 hours to reply before we pick another winner!
Disclaimer: Unilever supplied the prize for this contest and it is limited to the USA. I have been compensated for this post but I still love NCAA football and I regular use Dove