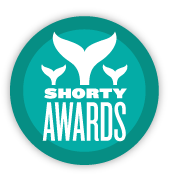 The #KeepGoodGoing Award honoring the best #mom and #dad on social media.
The #KeepGoodGoing Award in partnership with New York Life honors a #mom or #dad who is passionate about their family, and uses social media to help and inspire others to do the same. Do you know someone whose lessons have helped to keep your family going, even in the most trying times? Whether they've been sharing stories and tips on Twitter, Facebook, YouTube, or anywhere else online, help us find the moms and dads who have kept their families – and others – focused on the positive in life. Who helps you #KeepGoodGoing?
So thats why I need you're help if you have a twitter account I need you to get out there and help me win this award!
Check out my little campaign video…yes I know next time I'm just asking Marc to make it for me… cute kids will get you to do it…