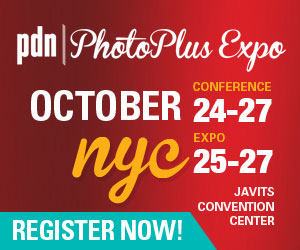 PhotoPlus was founded in 1983 and has become the largest photography and imaging show in North America. Over 24,000 professional photographers and enthusiasts from around the world attend this annual photography event. Here you can explore over 250 exhibits, see thousands of new products, attend over 90 conference seminars, keynote presentations, special events & much more.
We encourage you to browse the site for information about this year's show. Also, remember if you register for PhotoPlus Expo by October 24, you get a free 3-day expo pass.
Like many other conferences there are different levels there is a Free Expo pass and there is a gold expo pass that is only $50 for a limited time.
here's what you get with the gold expo pass
http://www.photoplusexpo.com/expo-events/gold-expo-pass
Gold Expo Pass Benefits Include:
Admission to all 3 keynote presentations (valued at $10 per keynote session)
Access to Gold Expo lounge with free Wi-Fi  sponsored by Blurb
Receive exclusive onsite customer service at the Gold Expo Service Desk
A premium swag bag filled with giveaways and special offers
Also, 20 lucky Gold Expo Pass buyers will find a Golden Ticket in their bag for a prize valued up to $500
Purchase a Gold Expo Pass
Save $40 when you register in advance.
For a limited time, purchase a Gold Expo pass for only $60. — (onsite price: $100).
Check out the DaDa Rocks Facebook Page for a chance to win a Golden Ticket! http://facebook.com/dadarocks