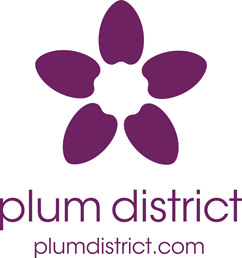 You may never heard of PlumDistrict.com until this very moment – this startup from California is moving and expanding like wild fire, yup I know sorry for the terrible pun.  This week they're kicking of New York City with a "Week of Treats."  Each day this week will be featuring some of our parents' favorite treats from neighborhoods around the city, and just to give you a sneak peek.
The Week of Treats features deals like:
$5 for $15 of cupcakes and baked goods from Buttercup Bakeshop (on the Eastside and Westside!).  This includes our all-time favorites like their banana pudding and red velvet cupcakes
$8 for a $15 VIPeeled Card from Simply Peeled – which you may have heard of is all the rage among moms, dads, and kids because of their fresh fruit concept (see: http://www.nytimes.com/2010/08/18/dining/18peeled.html)
And $7 for $15 of waffles from the famous belgian waffle truck, Waffles & Dinges
They are giving their first 100 a $5 credit on their first purchase of a Plum Deal on PlumDistrict.com. Just enter FIRSTPLUM – I have a feeling thats going to go quick so I've arranged a little private coupon code for you DaDaRocks readers. Just enter dadarocks and the first 10 of you to do so will receive $5 off.