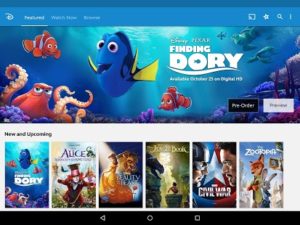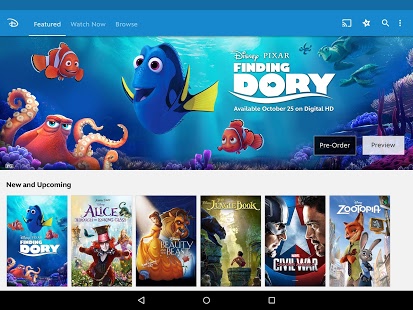 Continuing efforts to provide more ways to buy and watch your favorite Disney, Pixar, Marvel and Star Wars movies at home or on the go, Disney Movies Anywhere today announces the addition of Verizon FiOS, the first TV distributor to join its cloud-based digital movie service platform.
Verizon FiOS customers in the U.S. can immediately, seamlessly connect their digital movie collections across the Disney Movies Anywhere ecosystem and watch them from the living room or a wide array of mobile devices, as well as purchase directly from Verizon FiOS on supported Disney Movies Anywhere platforms.
Pretty much if you've purchased a Disney movie from iTunes – it will now play on FiOS and if you purchase a Disney movie on FiOS you'll see it on your Disney Movies Anywhere (DMA) app, in iTunes (ready for download), and all the other wonderful platforms (see below).  So this is a really cool win!
Viewers can enjoy their digital movies from the comfort of their living room and across multiple mobile platforms by simply adding the free DMA app or channel to their devices, such as iPhone, iPad, iPod Touch, Android mobile phones and tablets, Android TV, Amazon's Fire tablets, Fire TV and Fire TV Stick, Roku, and Xbox 360, and connecting to their DMA account with participating providers including iTunes, Amazon Video, VUDU, Google Play, Microsoft Movies & TV and Fios by Verizon.