Father's Day Gift Idea: Discounted iPhone 4 from Sam's Club with a membership Giveaway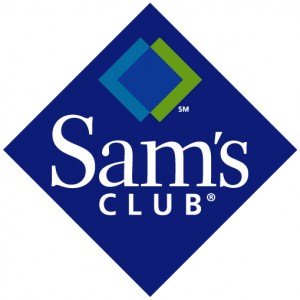 With Father's Day just around the corner, Sam's Club announced that the 16GB iPhone 4 is available at $147 in both black and white on both AT&T and Verizon through June 21st. Sam's Club, the only warehouse club retailer that carries iPhone and iPad products, is now offering the iPhone 4 in more than 350 clubs and the iPad 2 in 400 clubs across the nation.
Which is nice but one of the best things about a whole sellers club is the great food. So when you're thinking about a BBQ for dad – this please has great deals and great food… Sam's Club has a 200% guarantee on fresh foods – so you can experiment and serve with confidence. Plus Sam's Club wants to make entertaining easy and simple. You can find a wide array of options for grilling at Sam's Club from grills and patio furniture to food and table décor. Finally if your trying to figure out what to cook you can visit SamsClub.com/meals for more information and lots of recipe ideas and to see savings that will help you create everyday meals and backyard gatherings on any budget all season long.
So between the great deals on electronics, food, books, and dvds it pretty much pays for itself… in 3 visits.
We're giving away a 1 year membership to Sam's Club.
How to win it… Contest ends 11:59pm EST. June 21st, 2011.
Tell us what you'd buy if you had a sam's club membership and please include some method for us to contact you in the comment (twitter or email). We'll randomly pick someone to win.
You get 1 extra entry for tweeting about this contest (you can do this daily). Must contain the following information: @SAMSCLUB @dadarocks – http://dad.tc/mjkiNZ and you must also comment with the link to your twitter message.
Example: I want to win the @SAMSCLUB #FathersDay membership gift from @dadarocks  – http://dad.tc/mjkiNZ
You get 1 extra entry for following us on twitter – twitter.com/dadarocks
You get 1 extra entry for following them on twitter – twitter.com/SAMSCLUB
You get 1 extra entry for becoming a FAN on Facebook – facebook.com/DaDaRocks you must comment that you're a fan
You get 1 extra entry for becoming a FAN on Facebook – facebook.com/samsclub you must comment that dadarocks.com sent you
You will have 24 hours to reply before we pick another winner!
Disclaimer: Thanks to Sam's Club is providing the membership prize for this raffle
Related Posts: