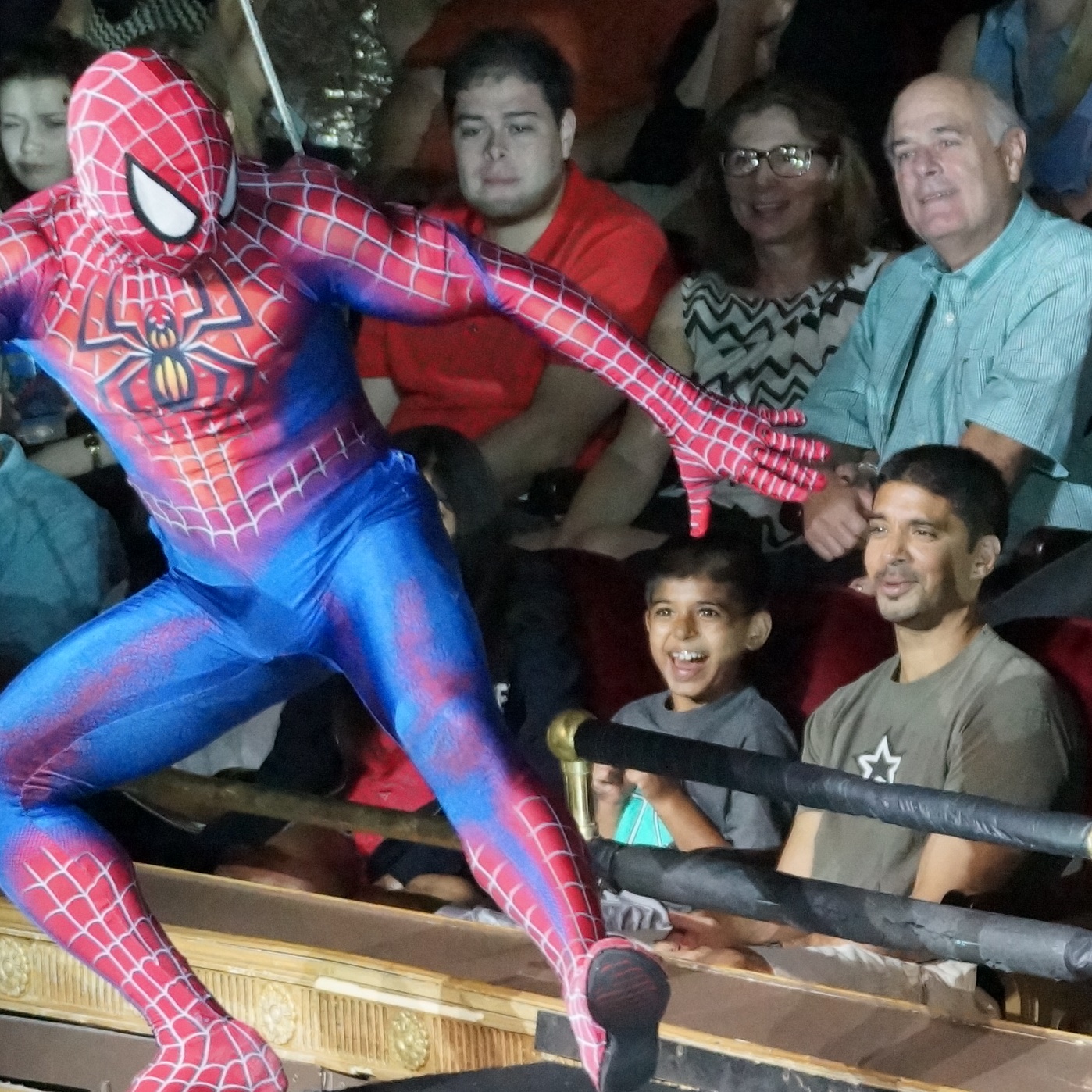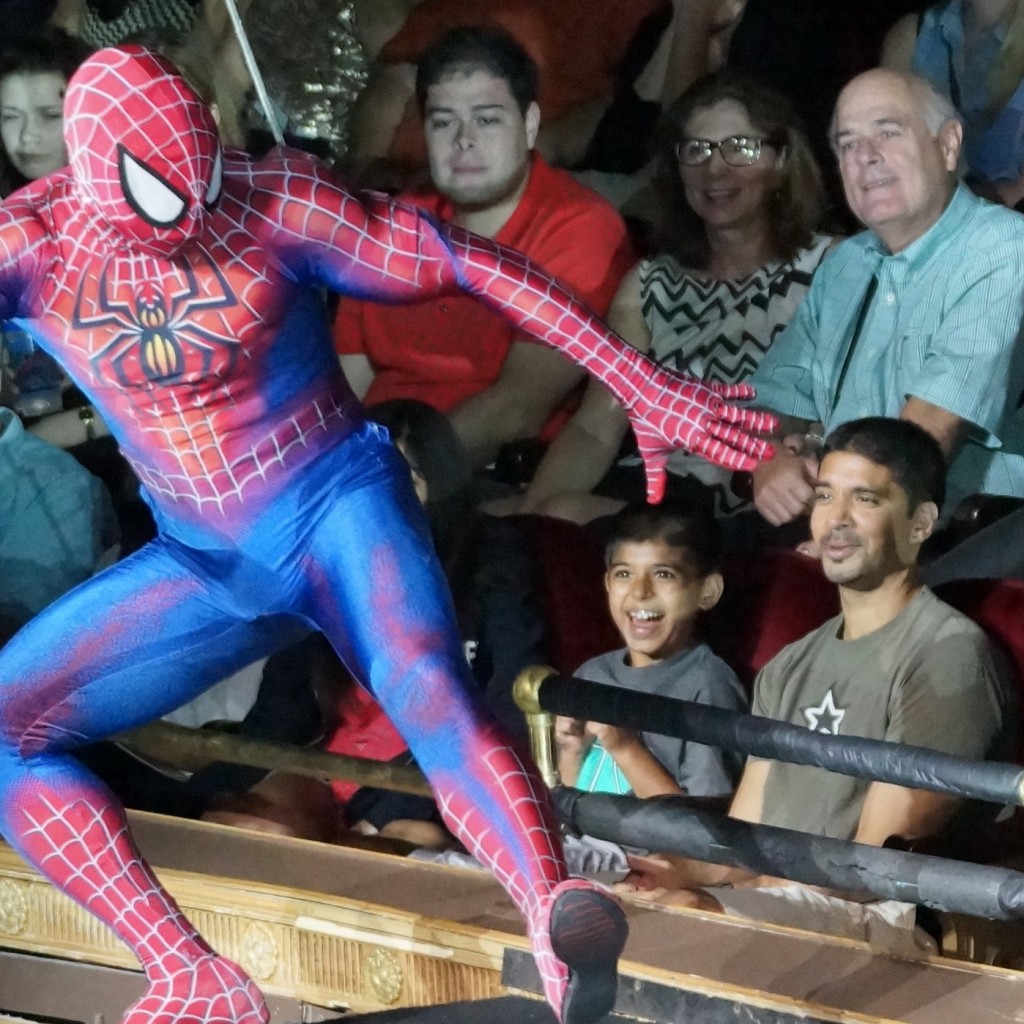 I saw Spider-Man last year and I must say I loved it! I couldn't wait to bring my son to see the show but at 3 years old when I saw – I didn't think he was ready for it but now he's turning 5 and loving all things Super Heroes and has been to 3 Broadway shows and loved them… So this Father's Day we're going to see Spider-Man Turn Off The Dark!
For me this was an AMAZING Spider-Man meets rock concert on broadway. Its truly an amazing show that will leave you opened mouthed at times saying Wow. I highly recommend this show… not just for us adults but I think you'll have the kids saying "How'd they do that?" and "that was AWESOME!"
On June 16, for one performance only, swing by SPIDER-MAN with your dad and he'll get in for free with the purchase of one full price orchestra or flying circle ticket for yourself.
Buy tickets: http://www.ticketmaster.com/promo/4m5ubz
*All prices include a $2.50 facility fee. Limit 8 tickets per order. Blackout dates may apply and offer may be revoked at any time. Cannot be combined with any other offers or discounts. Offer subject to availability and prior sale. ALL SALES FINAL. No refunds or exchanges. Telephone and internet orders are subject to standard service fees. Offer valid through 6/16/13.
I think giving away a pair of tickets for the Father's Day performance is a perfect way to spend your father's day – so ending tomorrow (6/12/13) at midnight – one lucky dad will win a pair of tickets but we'll let you all know so you have time to take advantage of the special Father's Day offer.

How to win it… Contest ends 11:59pm EST. June 12th, 2013.
Leave a comment why you want to win this prize and please include some method for us to contact you in the comment (twitter or email).
You get 1 extra entry for tweeting about this contest (you can do this daily). Must contain the following information: @SpideyOnBway @dadarocks – http://dad.am/19ZI79t #Giveaway and you must also comment with the link to your tweet.
Example: I want to win #FathersDay tickets to @SpideyOnBway from @dadarocks what a great #FathersDay gift – http://dad.am/19ZI79t #giveaway
You get 1 extra entry for following @dadarocks on twitter – www.twitter.com/DaDaRocks You must comment that you're a follower.
You get 1 extra entry for becoming our FAN on facebook – www.facebook.com/DaDaRocks You must comment that you're a fan.
You get 1 extra entry for liking this page on facebook (like button at the top of the post NOTE: you must be signed intofacebook for it to work!) You must comment that you've liked it.
You get 1 extra entry for G+ this page on plus.google.com (click on the little G+ icon below) You must comment that you've G+ it.
You will have 24 hours to reply before we pick another winner!
Disclaimer: Spider-Man Turn Off The Dark supplied the prize for this contest and it is limited to the USA (or anyone who will be in NYC on Sunday to attend the show).