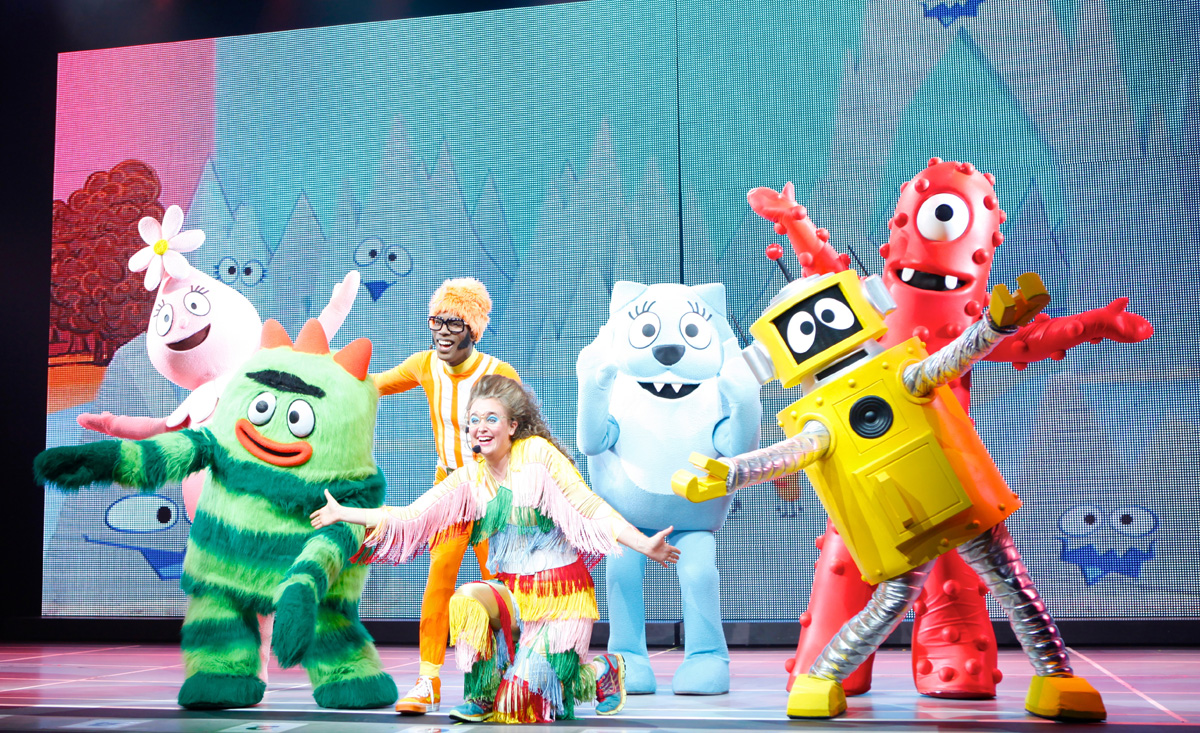 You might sit there and say didnt we just see Yo Gabba Gabba in New York a few months ago… and the answer is yes but the gang is back with a whole new show.  The great part of Yo Gabba Gabba is having 4 seasons of content to pull from… this time around we're looking at a new line up of songs and dances.
To help out we have a promo code / DISCOUNT CODE: ROCKS
25% off select ticket ($60 & $45)
Performances: 11/30 5PM, 12/01 5PM, 12/02 11AM, 12/02 2PM, 12/02 5PM
Yo Gabba Gabba! Live! Get the Sillies Out heads to The Theater at Madison Square Garden on Friday, November 30 through Sunday, December 2, 2012. The sillies are crazy little creatures that live inside of us and need to be shaken out! DJ Lance Rock and everyone's favorite cast of colorful characters are calling all fans across North America to get ready to jump, shake and shimmy them out at the new Yo Gabba Gabba! LIVE! Get the Sillies Out tour.
Yo Gabba Gabba! is an award-winning, live-action television series and live stage show whose unconventional formula has created a triple stacked fan base, making it one of the most popular entertainment properties among preschoolers, parents and indie music lovers alike. The television show, now in its fourth season, airs several times a day on Nick Jr.
For more information check out theateratmsg.com/gabba.