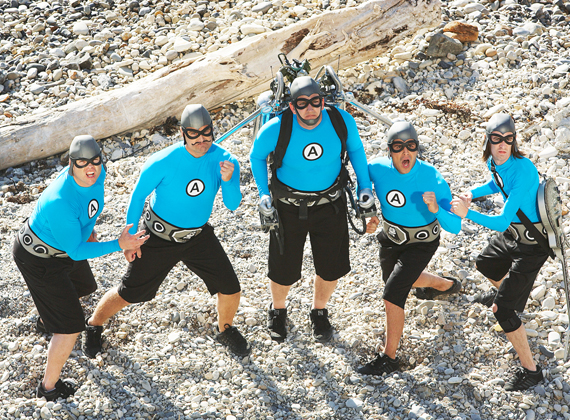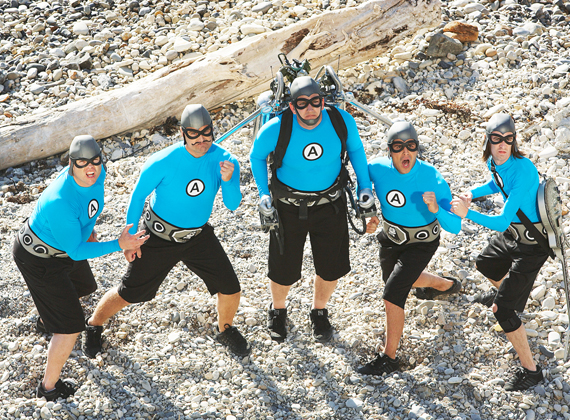 On Saturday, June 1 at 1:00 p.m. ET, "The Aquabats! Super Show!" returns with an all-new episode called "The Return of the Aquabats!" When The Aquabats return from outer space, they are received as heroes who saved the world, but are quickly overwhelmed by all of the people needing their help, as well as by a super-powered enemy. Special appearance by professional skateboarder Tony Hawk.
"The Aquabats! Super Show!" (Hub Network Original Series – Live Action)
From Christian Jacobs ("Yo Gabba Gabba!") comes "The Aquabats! Super Show!," which was just nominated for a Daytime Emmy® Award for Outstanding Children's Series. The Aquabats return to take on their new roles as saviors of the earth! The greatest crime-fighting, kids rock band ever assembled is back with all-new episodes and even more dastardly villains, as The Aquabats continue their never-ending quest to right wrongs, destroy boredom and seek justice for all! "The Aquabats! Super Show!" is produced by Awesome Forces Productions and executive produced by Christian Jacobs, Jason deVilliers, Donna Ebbs, and Nate Rogers. Airs: Saturdays at 1:00 p.m. ET
Now with Season 2 kicking off Season 1 is just out on DVD. My 4 year old loved season 1 and we cant wait to watch season 2.
Check out this clip from season 1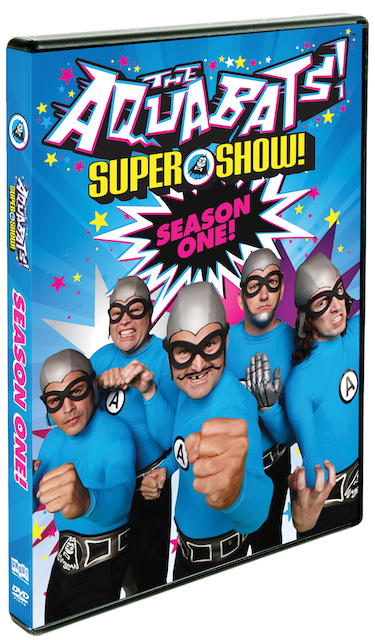 Shout! Factory, in collaboration with FremantleMedia Kids & Family Entertainment, will release The Aquabats! Super Show! Season One! on DVD on May 21 for a suggested retail price of $19.93. All 13 Season One episodes of wacky crime-fighting, music videos and outlandish villains are included in the 2-Disc deluxe collection, along with a ton of bonus features. Special guests on the show include "Weird Al" Yankovic, Lou Diamond Phillips (Southland), Samm Levine (Freaks & Geeks), Jon Heder (Napoleon Dynamite) and more.
Disc 1
ManAnt!
Mysterious Egg!
EagleClaw!
Laundry Day!
Ladyfingers!
Haunted Battletram!
Cowboy Android!
Disc 2
Uberchaun!
Pilgrim Boy!
Floating Eye Of Death!
Night Of The Cactus!
Cobraman!
Showtime!
For those fans of Season 1 we have some great news that we will be seeing the return of a new of our season 1 bad guys.  Season 2 is currently has 5 episodes ready to roll with the goal to roll out and shoot another 7 episodes later on this summer.
The big news this season is that the little cartoons will be changing up… it'll be more of the Lil Bat animation sequences, and done in five different animation styles that will finally reveal the true origin of the 'bats!