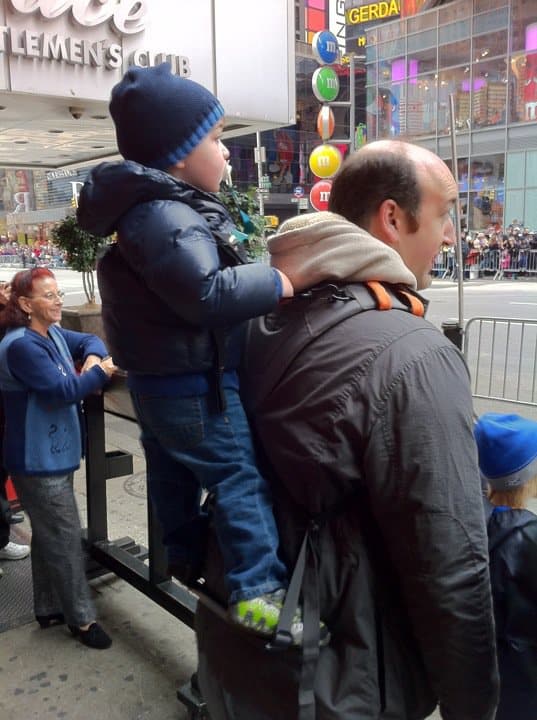 Maybe you dont remember… Or maybe you don't really know me… or you didnt follow me back in 2010 but I woke up thanksgiving morning and wasnt feeling great.  Actually I felt really horrible.  But we live in NYC and we wanted to take Marc to the parade — Suzanne rushed me to get ready (saying its just stomach issues from our late night sushi and drinks) and we flew out the door to head to our special spot – a bar that was along the route that no one knew was open (its no longer on the route)… I was tweeting the parade with my son on my back… I'm not a complainer (at least I dont think I am maybe my wife would tell you otherwise but when it comes to pain I rarely speak up)… here I was with the world spinning feeling awful with a crushing pain in my chest.  If you're sitting there saying oh no – you're totally right – I was in the middle of having a heart attack.  Needless to say the next few hours were scary for everyone. My wife paced in the hospital ER while they hooked up every monitor you could think of and rushed me into surgery.
It was weird to say the least…. its still been weird but its now been years later and I have lots to be thankful for… in that span of time my wife and I have watched my then toddler son become a totally awesome little kid – playing video games, learning to read & write, watching him sleep at night is heart melting.  I changed jobs, built brands, and even tried my hand at being a stay at home dad.  We've welcomed a little girl into our family this year – Harper is now 8 months old tomorrow (WOW) time flies.  Its been an amazing ride.  I have a great family, I have an amazing extended family, my kids are getting to know their great grandparents (my grandparents), we still live in Manhattan (but I'm not sure for how much longer)…  As I reflect back on these years gone by its hard to imagine what could have been if I ignored that pain a little longer.
Every thanksgiving since 2010 has always brought back a flood of feelings and memories some good and some I dread to think about. In the end I know all too well that I have A LOT to be thankful for… Just remember that has you celebrate this holiday – take stock in how blessed you are and how lucky we are to being living this life.  No matter the little troubles – just remember the big picture.