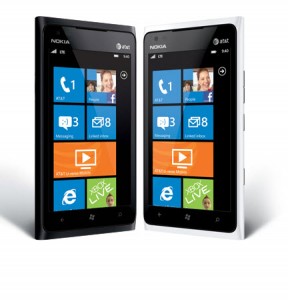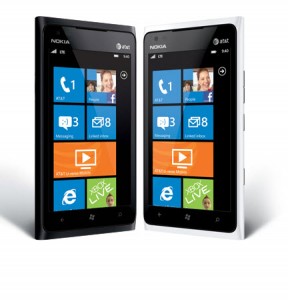 A recent study found that 56% of new Dads post family photos online at least two times a week. With built-in social networking on Windows Phone, sharing pictures with friends and family on Facebook and Twitter is a snap. It's like the Swiss Army Knife of work-life-balance – it offers loads of features that make everyday tasks fast. This Father's Day, give him the Nokia Lumia 900, which offers style and time savings for $99.99. Available on AT&T's super-fast LTE network, here's a peek at the features that will help Dad get the most out of his free time:
People Hub/Camera – Updating his social networks has never been easier or faster than with built-in Facebook, Twitter, and LinkedIn. With Windows Phone, it takes only four seconds to take a picture and upload it to a social network. It's simply faster than other phones.
Office Hub – With the Office Hub, he can edit Word, Excel, and PowerPoint documents right from his phone. He'll even be able to skip out a few hours early and play hooky at the baseball game by sending email and updating those documents from anywhere.
Groups – Put Dad in charge of the family reunion this year. With Groups he can easily group people together – family, friends, or colleagues – and pin them to his start screen. He can then check on all their social media updates in once place and keep everyone updated on the annual family get-together at once.
Music + Videos – The Music + Videos Hub in Windows Phone puts all of Dad's media in one place. It's his destination for all things media and entertainment, including finding and playing his favorite songs, videos or podcasts; listening to FM radio; and downloading or streaming music from the Web. And, if Dad hears a great new song but doesn't recognize it, he can use the new Bing Music feature to identify the song and take him to Zune Marketplace to purchase or stream it
Apps –
o    ESPN ScoreCenter: Bringing him scores, news, and standings from hundreds of sports leagues around the world. ScoreCenter offers the most comprehensive global sports coverage available on the Windows Phone. 
o    Flixster: be the first Dad on the block to see all this summer's blockbuster action flicks. With Flixster, Dad can view the top box office leaders, upcoming movies, and new DVD releases, and watch high quality trailers for over 15,000 blockbuster and indie flicks
o    MSN Onit: Every day, dad will find new photos of beautiful cars, financial tips and fitness tips, style advice and sports updates, DIY from steak grilling to demolition–plus a touch of science, a touch of entertainment, and a laugh or two.
The Nokia Lumia 900 Windows Phone from AT&T is a premiere device priced at $99.99 with a two-year contract, making it an affordable gift for Dad that doesn't skimp on quality or user experience.
How to win it… Contest ends 11:59pm EST. June 16th, 2012.
You must comment why Daddy needs a new AT&T Nokia Lumia 900 Windows Phone?  please include some method for us to contact you in the comment (twitter or email).
You get 1 extra entry for following us on twitter – twitter.com/dadarocks
You get 1 extra entry for tweeting about this contest (you can do this daily). Must contain the following information:
" win [email protected] #Lumia 900 @windowsphone from @dadarocks –  http://dad.tc/Lm3Ewf  "  and you must also comment with the link to your twitter message.
Example: I want to win a @NokiaUS #Lumia 900 @windowsphone from @dadarocks –  http://dad.tc/Lm3Ewf
You get 1 extra entry for becoming a Fan on facebook – facebook.com/dadarocks you must comment that you're a fan
You get 1 extra entry for subscribing to our Feedburner digest mailing (right side subscribe by email) – you must also comment that you've subscribed
You will have 24 hours to reply before we pick another winner! Limited to the USA.
Disclaimer: Microsoft's Windows Phone team  is providing the prize for the raffle.