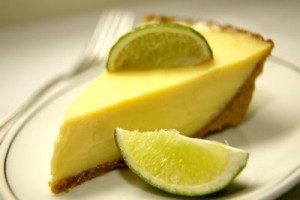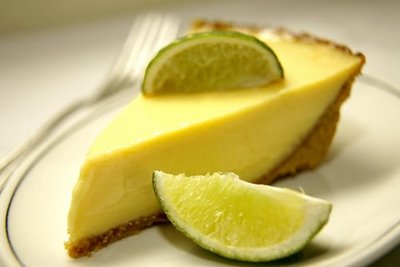 While in Texas a couple of weeks ago my sister in law Kari broke out dessert that she cooked which was this amazing Key Lime Pie (YUM and DROOL just thinking about it) after a few people on facebook commented on a post asking for the recipe (or more like begging and pleading)  I would like to share an amazing and super easy to make Key Lime Pie recipe (THANKS KARI!)
here it is:
1 (14 oz) can sweetened condensed milk
3 egg yolks
1/2 c. Lime juice
1/2 c. Heavy whipping cream
Zest from one lime
1 9-inch Graham cracker crust
Combine milk, egg yolks, lime juice, whipping cream, and lime zest.
Blend until smooth.
Pour filling into pie crust and bake 15 min at 350 degrees.
Let stand 10 minutes at room temperature, then refrigerate.
Top with whipped cream (if that's you're thing).
And Enjoy! 🙂 it'll make those hot summer nights melt away!