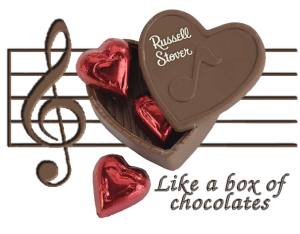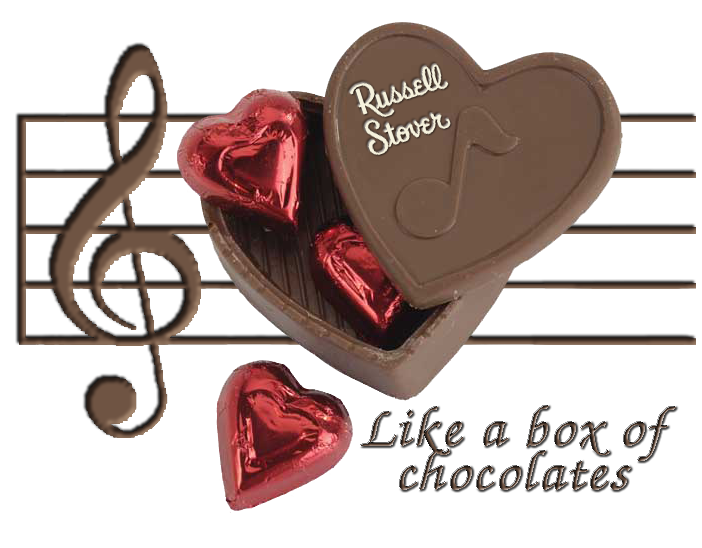 Congrats its less then 48 hours till valentine's day and what do you have to to show for it? Maybe you picked up a card? hopefully right? cause if your card stores are anything like mine there is nothing left starting tomorrow.  So for you last minute people we've got printable cards from Pocoyo [Elly, Pato, Loula, and Pocoyo]. There you go great for kids and ok for your significant others.
Now need those last minute treats? Starters Candy – my wife certainly has a sweet tooth for dark chocolate and I'm sure many others out there do too… she's not a fancy $40 box of chocolate type of girl, which is good cause I'm sooooo not a spending $40 on chocolate type of guy.  She loves a good old fashion russell stover, willy wonka, hershey's type of girl (WIN!). For me I'm totally a red licorice dude, and if you're taking notes I love australian red licorice and dried strawberries.
How about physical gifts that'll last? Well there is always photos and photo albums with tons of 1 hour labs its a fairly easy task.  Next idea you can pick up a nail or hair gift card, geez have you looked at the prices of those things?! so picking up the tab is a super gift.
For those techies out there you can always walk into any Verizon store and pickup a new bluetooth headset… I've always been a big fan of Jabra so the Jabra WAVE in red headset features the most comfortable and stable wearing-style.  Featuring innovative new wind-noise reduction technology and Voice Guidance, the Jabra WAVE is available in three designs exclusively at Verizon Wireless. The WAVE offers even greater comfort than behind-the-ear legacy products, but with a thinner, sleeker design.  The WAVE is available in black and red – and has a corded version in black. $59.99
Which leads us to the giveaway… Yes, its going to end after valentine's day so you better not count this as the gift.
How to win it… Contest ends 11:59pm EST. February 22nd, 2011.
You get 1 entry for placing a comment what your gift idea or desire is and please use some method for us to contact you in the comment (twitter or email)
You get 1 extra entry for following us on twitter – twitter.com/dadarocks
You get 1 extra entry for following Jabra on twitter – twitter.com/Jabra_US
You get 1 extra entry for tweeting about this contest (you can do this daily). Must contain the following information:
@Jabra_US @dadarocks – http://dad.tc/hCAsxL  and you must also leave a comment with the link to your twitter message.
Example: I want to win a @Jabra_US Wave in RED from @dadarocks – http://dad.tc/hCAsxL
You get 1 extra entry for becoming a FAN on facebook –facebook.com/DaDaRocks you must a comment that you're a fan
You get 1 extra entry for suggesting to your friends to become fans of DaDa Rocks  (and leave a little note on the wall) — under the logo of DaDa Rocks is Suggest to Friends name
You get 1 extra entry for becoming a Fan on facebook of Jabra –facebook.com/Jabra.US you must a comment that you're a fan
You get 1 extra entry for subscribing to our Feedburner digest mailing (right side subscribe by email) – you must also comment that you've subscribed
You will have 12 hours to reply before we pick another winner!
Disclaimer: Jabra is providing these devices for the raffle.