Every year its a bit harder to shop for people there are sooooo many amazing choice of what products to pick up for who and where… Worry no more because I've partnered up with Verizon to bring you an ultimate gift guide for anyone that loves technology.  Most of these items can be found in store but all these items are available right now on their website.
Wireless headphones are a must these days…Some phones dont even have a headphone jack anymore, so here are two choices: over the head and in-ear.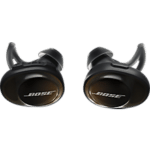 For the in-ear headphones:  I've been crushing hard on these Bose SoundSport Free, they're completely wireless. Comes in three colors Orange/Navy, Black, and Navy/Citron (my personal favorite). Shop from Verizon.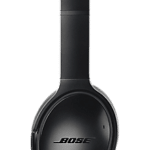 For the over the head: You cant wait on a subway train during rush hour and not see at least two or three of the Bose QuietComfort 35 Wireless Headphones II on people's ear.  The noise cancellation feature is some of the best around and will turn a large noise subway car in to a little more then a mumble and imagine taking that on a flight. Shop from Verizon.
I carry one almost everywhere I go these days cause no matter how new my phone is that battery never lasts long enough… sure I'm a power user on instagram and twitter all day long but by 6pm if I have plans to go out at night I'm needing to recharge my phone.  the mophie powerstation plus 6000 with Switch-Tip Cable is perfect for both android and apple products and will give you two additional charges. Shop from Verizon.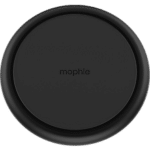 Now if you've gotten a new phone in the last year or so you've heard it has the ability to charge wirelessly but it comes with a cord to charge… so rarely do people splurge on a wireless charging pad which makes them a great gift.  mophie charge stream pad plus is optimized for Apple, Samsung and other Qi–enabled smartphones. Shop from Verizon.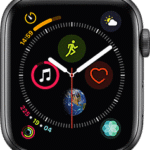 I'm sure by now you've seen someone with a smart watch but this year apple announced that their watch no longer needs a phone to connect to the internet (sure an additional monthly fee for a smart device will apply) but thinking that you can call from a smartwatch that is now fully waterproof is pretty amazing. I love how this version comes with an enhanced heart rate app too.  Shop from Verizon.
These are just a few of my favorite things and you can find a ton more great gifts over on Verizonwireless.com and in the Verizon stores this holiday season.  PS. if anyone gets me anything off this list for my holiday gifts, you win 😉