The holiday season's upon us, and as a dad and husband myself, I know it's not always the easiest to sort through all the products out there and pick out a good present for your wife/help the kids pick out a present for mom. Let us help you figure it all out– check out our top picks for wives'/moms' gifts in 2014:
If you're looking for a new tablet for mom this holiday season, the Amazon Fire HD 7 Tablet is the one to pick! The Fire HD 7 comes packed with excellent features– front and rear facing cameras, unlimited cloud storage, a fast quad core processor (up to 15GHz!), and a great selection of digital content– that are sure to make it a staple of everyday life for mom. Pick one up today and make the 2014 holiday season her best ever!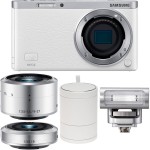 Samsung NX Mini EV-NXF1ZZB4HUS Wireless Smart 20.5MP Compact System Camera with 2.96-inch LCD (White), $539
Want the customization and quality of a DSLR with the on-the-go simplicity of a pocket digital camera? Samsung's NX Mini is the world's slimmest and lightest interchangeable lens camera, giving you great quality images with rich color, without compromising portable design. The large 1-inch 20.5MP BSI CMOS Sensor delivers shots which are bursting with sharp detail even in low light. The ultra slim & light design with a solid premium metal body makes the NX mini is exquisitely modern with just the perfect touch of analogue. And if you're big on social media interaction (who isn't these days?) the camera's Smart Wi-Fi features let you share a just a quick touch!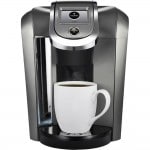 Keurig K550 2.0 Brewer (Black), $174.99
What mom doesn't love (and deserve) a good cup of coffee in the morning? The Keurig K550 2.0 Brewer allows you to brew larger amounts of coffee than a standard Keurig, so there's plenty for mom to share too (maybe!) This coffeemaker puts your preference first, allowing you to brew over 250 varieties of beverages, including coffee, tea, hot chocolate, and more. This high tech coffeemaker also includes a large customizable color touch screen display. The standard kit includes a 4 cup starter carafe, 4 k-carafe packs, 6 KCup packs and 2.0 Water filter starter kit with one filter– everything you need to start brewing right out of the box!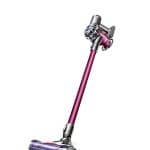 Dyson DC59 Motorhead Cordless Album, $420.11
The Dyson DC59 Motorhead is the latest Dyson Digital Slim cordless vacuum. It out-cleans most full-size vacuums across hard floors and carpets– without the hassle of a cord! In addition to its awesome cordless technology, the Motorhead also has a direct-drive motor in the cleaner head (hence its name). It generates 75% more brush bar power than Dyson's DC59 Animal, and its centralized weight pushes the nylon bristles deeper into the carpet to remove ground-in dirt. The cleaner head also has rows of ultra-fine, anti-static carbon fiber filaments to remove fine dust from hard floors. And because there's no belt needed to drive the motor, the entire width of the cleaner head can be used for cleaning – increasing coverage. As an added bonus, the Dyson DC59 Motorhead comes with additional tools for specialized cleaning– mom's sure to love one this holiday season!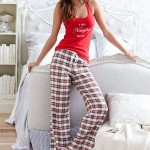 The Pillow Talk Tank Pajama, $39.50
Perfect for when it's time to kick back and relax, the supersoft crossback top and pj pant of our Pillowtalk Tank Pajama set are cute, comfy and just right for late-night—or all day—lounging. Glam graphics and punchy prints will make this duo your wife's favorite way to unwind. The supersoft cotton pj pants and tank top combo also comes with  a matching eye mask to make naptime even more relaxing for the woman you love. Surprise her this holiday season with a set of these pajamas and the gift of an afternoon or evening off– she'll be thrilled!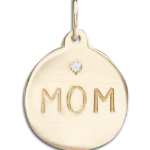 Helen Ficalora "Mom" Disk Charm with Diamond, $205-215
A sweet gift for mom from the kids, the Helen Ficalora "Mom" Disk Charm with a Diamond comes in three varieties– 14K yellow gold, 14K white gold, and 14K pink gold– so you can pick the one that matches mom's style the best! Just one of the wide array of Helen Ficalora Must-Haves, this charm would fit perfectly on a necklace or accent bracelet, and looks elegant and amazing whichever way mom chooses to wear it!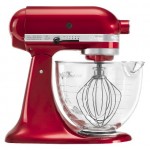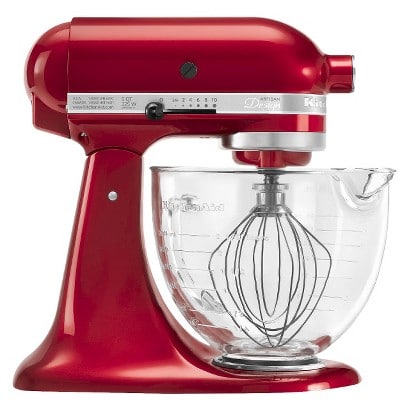 KitchenAid Artisan Design Series 5 Qt Stand Mixer, $299.99
Just what mom needs in the flurry of holiday cooking, the KitchenAid Artisan Designer Series stand mixer performs various functions, from whipping to blending. This stand mixer has 10 speed settings, which can be adjusted as per the requirement. It has a 5-quart glass bowl, in which your food is processed to perfection. The included accessories like dough hooks, whisk and flat beaters enhance the functionality. The KitchenAid 325-watt stand mixer has a tilt-back head that lets you access the mixture easily. This mixer has a non-slip base that provides maximum grip during its operation. Some of its parts are dishwasher safe, so maintenance will be a snap!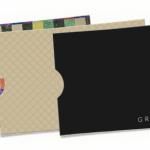 Groovebook Photo Albums, $2.99 per book
Does your wife take a ton of cell phone photos? Groovebook is an app that prints up to 100 of your mobile photos every month, creates a beautiful 4.5″ by 6.5″ photo album  from them, and mails it to you! Photos are printed on glossy paper, and each page is perforated for easy removal. You can choose which photos get used (and how many of each) and after your selection, receive your Groovebook in the mail within 10-12 days! You'll never need to go to the store for professional-looking prints again!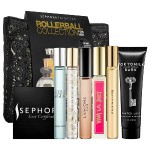 Sephora Favorites Rollerball Collection for Her, $85.00
The Sephora Favorites Rollerball Collection for Her is a collection of some of Sephora's most popular women's scents, each one enchanting, stylish, and luxurious. Inside this box, you'll find five samples, including some of our most sought-after women's fragrances plus a stylish Beauty Pouch. Choose your favorite, and then take the included scent certificate to any US Sephora store to redeem for a full-size bottle of your favorite featured fragrance at no extra cost! It's a great way for your wife to sample some of Sephora's best before picking her new favorite!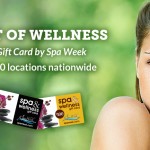 SpaWeek Gift Cards, $25, $50, $100, or Choose Your Own
What mom doesn't deserve some pampering from time to time? Give her the gift of wellness this holiday season with a gift card from SpaWeek.com! Available in whatever denomination you choose, SpaWeek's gift cards are accepted at over 8000 locations nationwide– so mom can choose just where to take her day off!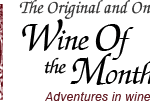 Wine of the Month Club, Prices Vary
Specializing in value-oriented wines, the Wine of the Month Club is open to anyone who has an appreciation of fine wine and is interested in a monthly wine club service.  They offer quality wine delivered to your door, guaranteed!
The search for wine club selections never ends. Each month they taste over 400 Italian wines, German wines, California wines, Argentinean wines, Chilean wines, and wines from all the other regions of the world—and just two are selected to represent the best wine values in the world. This holiday season, give your wife a membership to the Wine of the Month Club, America's favorite wine club.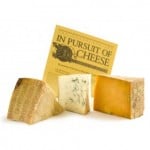 Gourmet Cheese of the Month Club, $33.95/mo.
A perfect pairing with the Wine of the Month Club, a subscription to the Gourmet Cheese of the Month Club will give your wife a tasty cheese in the mail every month! Every month, the club sends you three approx. ½ lb. Artisan Cheeses, as well as a monthly newsletter with detailed tasting notes, cheese profiles, cheesemaker histories, and serving suggestions. The Gourmet Cheese Club offers a variety of traditionally made, farmhouse cheeses from around the world every month, delivering hand-cut selections that have been carefully tended and aged directly to your door!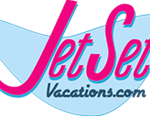 A Vacation Through JetSetVacations.com
Surprise your wife this holiday season with a great getaway! Whatever exotic location you've got in mind, JetSetVacations.com has you covered– and for a great price too! Browse their hot deals for a last minute sale or choose your own vacation destination and book in advance… either way, JetSetVacations.com will help you find the best deals out there.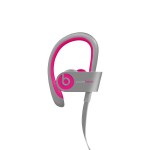 PowerBeats2 Wireless In-Ear Earphones (Pink), $199.00
As earphones engineered for athletes, PowerBeats are the only Bluetooth enabled earphone designed to deliver premium sound on the court, in the gym, or on the streets. Stylish and functional, mom will love some PowerBeats to wear while working out or running– get her a pair of them this holiday season!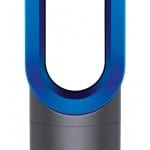 Dyson AM05 Hot + Cool Fan Heater (Blue), $319.00
A great choice for keeping the temperature in mom's room just right, the Dyson Hot + Cool fan heater provides the fastest whole room heating in winter and high velocity air to cool in summer. It uses Air Multiplier technology to amplify surrounding air for long-range heat projection and to produce powerful airflow for personal cooling. There are no blades – just an uninterrupted stream of smooth air. In heater mode, two PTC ceramic plates heat the air as it's projected into the room. These plates never exceed 392-DegreeF, so they don't burn dust and there's no worrying burning smell. The temperature can be set to the degree, from 33F to 99F and the airflow velocity can be precisely adjusted – either at the base of the machine or from the remote control, which attaches to the machine magnetically. The Dyson Hot + Cool fan heater draws in up to 6 gallons of air per second, generating high airflow and air velocity, for improved personal cooling. The machine cuts out automatically if it's tipped over and there are no visible heating elements or blades. Both visually appealing and effective, the Dyson Hot+Cool fan heater is a perfect pick for mom this holiday season.
A Photo Session With Suzanne Cohen Photography, Prices Vary
Near and dear to my heart, Suzanne Cohen Photography is a great choice for your family's holiday photo session– and what better gift is there for mom than gorgeous and high-quality pictures of her family? Suzanne uses her unique perspective to capture even the smallest moment transcending a stunning portrait that will be cherished and admired through time.  Using New York City as her backdrop, Suzanne uses her photoshoots to capture her clients, big and small, in a natural and beautiful state. If you're in the New York City area and want some family photos for mom this holiday season, Suzanne Cohen Photography is the place to go!