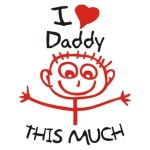 With Father's Day just around the corner, mothers, fathers and kids alike are looking for creative ways to  celebrate on the greatest accomplishment of any man …being a dad.
Fathers are traditionally defined as the strong, stable provider for their children, but the reality is father's also play a key role in the development of their kids' social and emotional resilience. 
Here are some tips from Devereux (one of the largest not-for-profit behavioral healthcare organizations in the country) for the perfect Father's Day celebration that combines fun, fanfare and family.
Below are 5 activities for this Father's Day that Dad and the kids can do together to strengthen their bond and build their child's social and emotional resilience. 
Devereux Center for Resilient Children