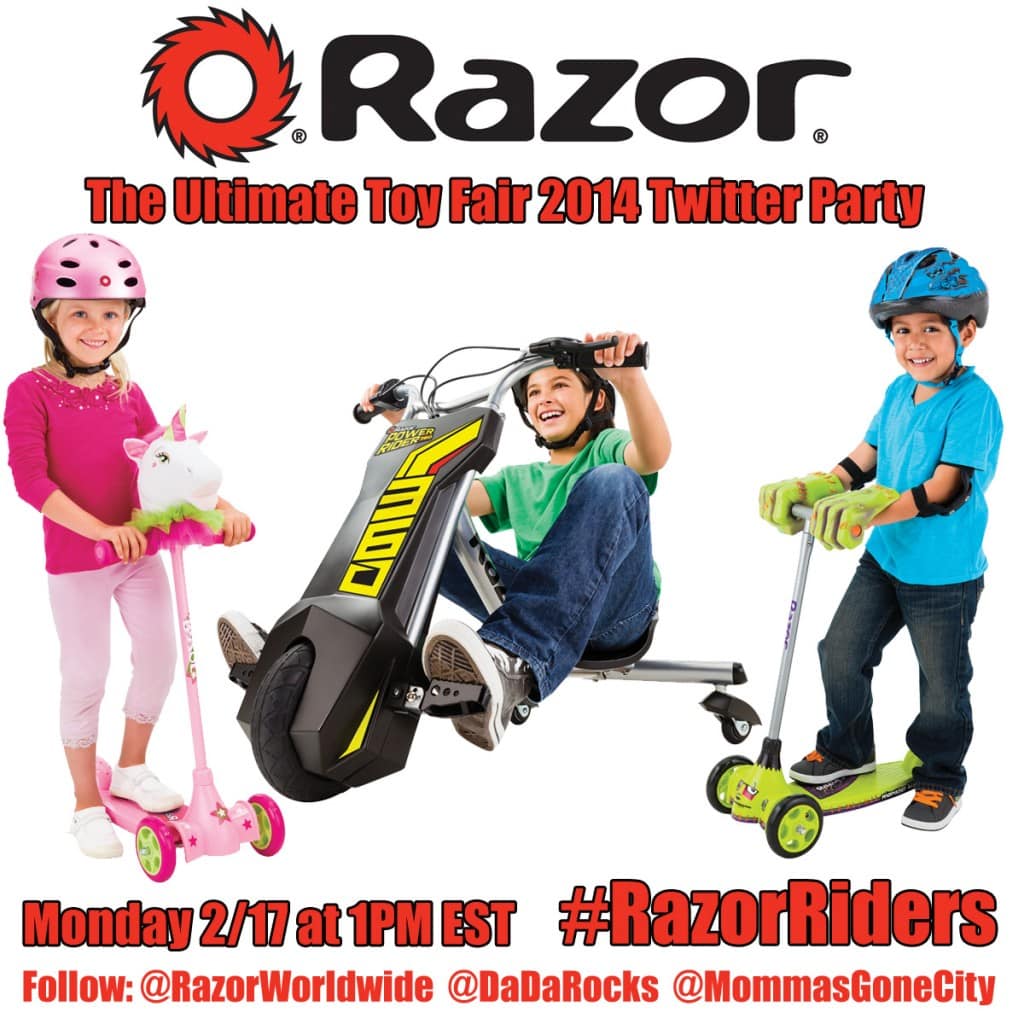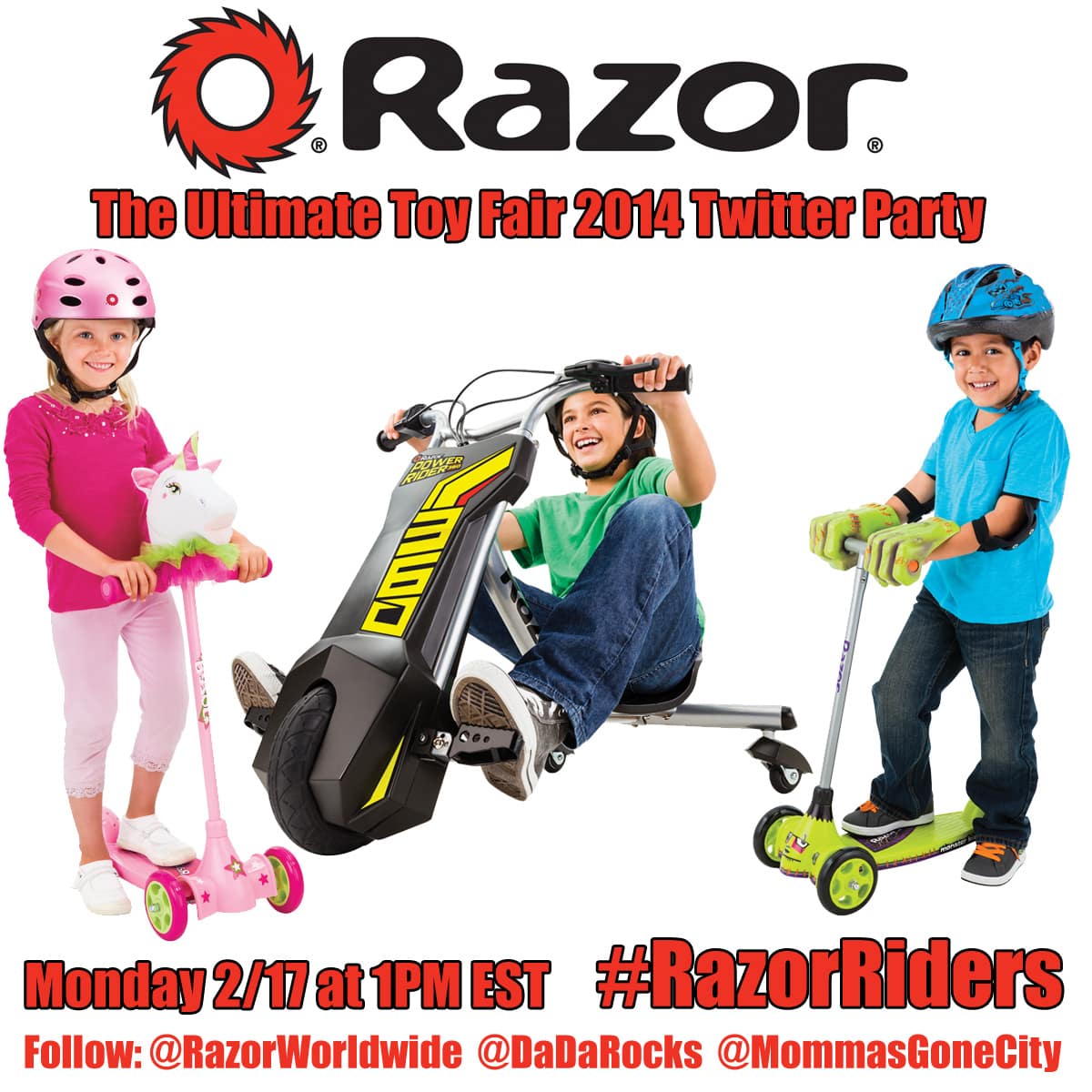 I'm a big fan of Razor scooters, they pretty much invented the trend of every kid wanting a scooter.  Toy Fair is the yearly unveiling of all the cool new toys, scooters and anything else a kid (or adult) can play with…  Here's a first look at what Razor will be releasing…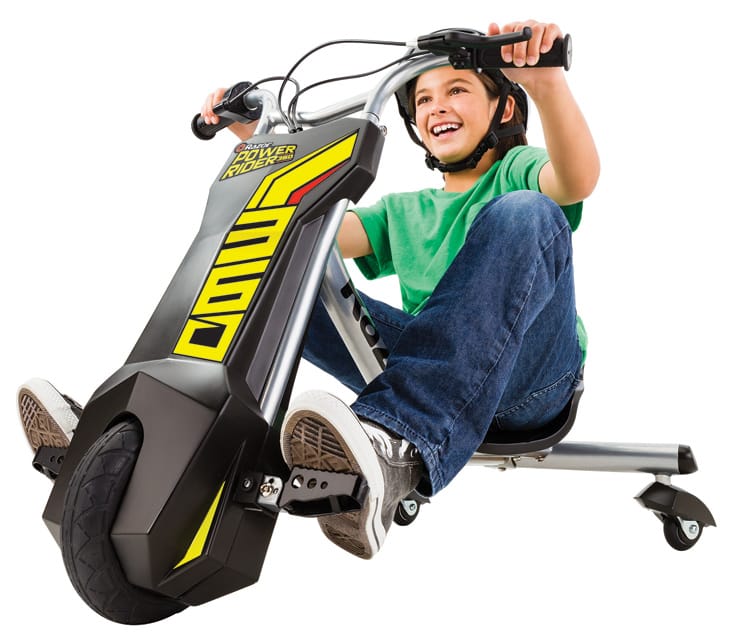 Razor PowerRider™ 360 electric-powered three-wheeler
The classic three-wheeler powers up with the new PowerRider 360! Riders can blast into the future with this thrilling new ride that will go up to 9 mph. With the push of a button, riders are cruising, spinning and drifting thanks to the high-performance dual inclined rear caster wheels. Up to 30 minutes of continuous use on a single charge. Features include welded steel frame and fork with moto-style double crown fork, folding foot pegs, rubber grips, hand-operated brake and flag. A 360-degree ride, electrified!
Availability: Spring 2014
Ages: 8 and up (up to 120 pounds)
MSRP: $179.99
Razor Rift™ caster scooter
The Rift scooter is a fresh take on a two-wheel scooter, for an exciting new ride with side to side carving action. Ride like a scooter, carve through corners, or drift like a pro with the 360-degree rear inclined caster wheel. The bright red Traction Deck features intense texturing and contouring for non-slip grip.
Availability: Spring 2014
Ages: 8 and up (up to 143 pounds)
MSRP: $69.99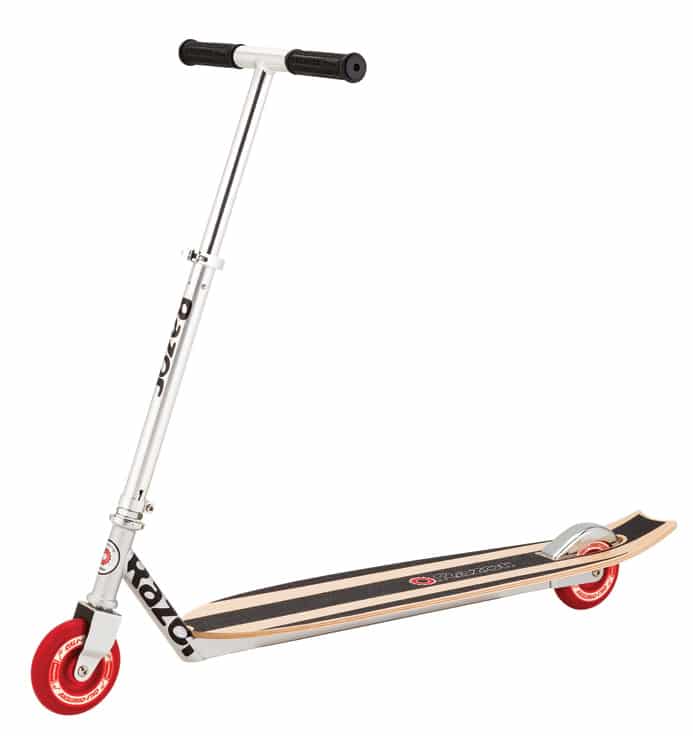 Razor California Longboard kick scooter
Cruise into the sunset on this classic! We know older kids and tweens love to cruise on longboard skateboards. Now they can ride the longboard wave, scooter style, with the California Longboard scooter. This classic scooter is the ultimate stretch ride with its extra-long, stylized wooden deck, super-sized urethane wheels and integrated kick tail. Razor's keepin' it cool in California.
Availability: Fall 2014
Ages: 8 and up (up to 220 pounds)
MSRP: $79.99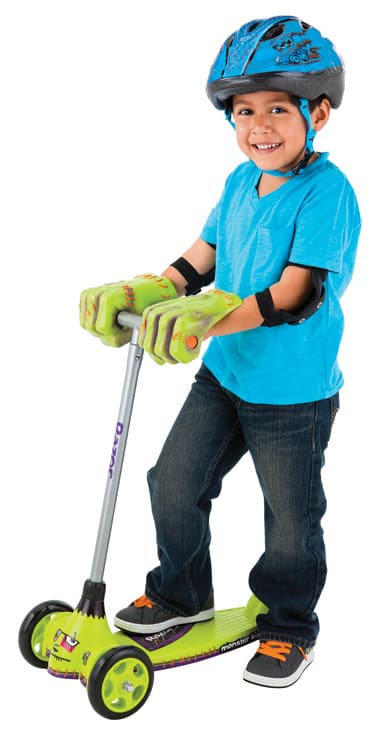 Razor Jr. Zombie and Monster Kix three-wheel scooters
Sidewalk dwellers beware – kid Zombies and Monsters are ready to cruise! Preschool kids love to role play and they're always on the move, so now they can do both. The new Razor Jr. preschool scooters with popular zombie and monster themes are great for some silly scootering fun! The Zombie and Monster Kix scooters have over-sized, soft-molded handlebar grips that look like creature hands with matching deck graphics. The stand-alone design helps young riders build coordination and the tilt-to-turn feature helps them learn to steer.
Availability: Spring 2014
Ages: 3 and up (up to 45 pounds)
MSRP: $44.99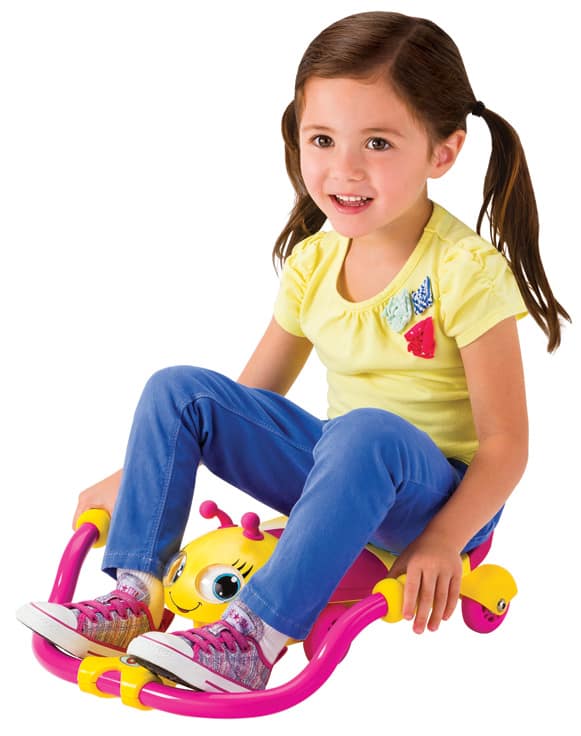 Razor Jr. Twisti toddler ride-on
The Twisti toddler ride-on is the cutest bug that invites little movers to take a fun ride. With darling Little Buzz and Lady Buzz bumble bee designs, kids simply have a seat, rest their feet, and they're off – moving the handlebars side-to-side to propel themselves. Twisti's bright eyes follow along, moving back-and-forth for a real bug's eye view! Giggles are guaranteed!
Availability: Spring 2014
Ages: 18 months and up (up to 55 pounds)
MSRP: $44.99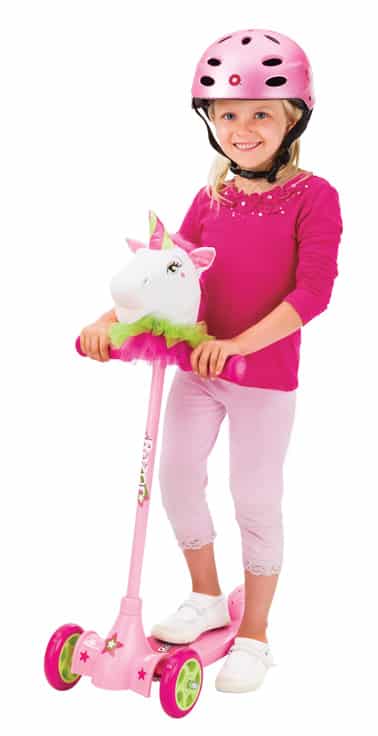 Razor Jr. Kuties three-wheel character scooter
The Kuties are the perfect preschool scooters with a two-in-one surprise – it's a scooter and a hobby horse. Now kids can take a ride with a cuddly buddy! The stable three-wheel design features an extra-wide deck to build coordination and the plush horse and unicorn character heads lift out of the scooter to become a hobby horse for extra, active, outdoor fun! Cowboy and Unicorn designs include plush heads with decorative embroidery and theme deck graphics.
Availability: Spring 2014
Ages: 3 and up (up to 45 pounds)
MSRP: $44.99
Too cool!!! Right? – You know you're kid is going to want one of those… We've got you covered with amazing twitter party Monday Feburary 17th 2014 at 1:00pm EST. Where we will be giving away a prize every 6 minutes.  If you're asking "What's a twitter party?" check this link out to make it simple tchat.io.  We will be asking questions on different product so take a look  at Razor's website and those that get them right will be entered to win the prizes.
Remember 2/17/14 at 1pm EST to join us using the hashtag #RazorRiders and remember to follow @RazorWorldwide @DaDaRocks and @MommasGoneCity but I know what you want a list of the prizes…so to get the ball rolling, here is a list of prizes:
2.
PowerRider
360 ($179.99)
4. Kuties character scooter
7.
Twisti
toddler ride-on
8. California Longboard scooter