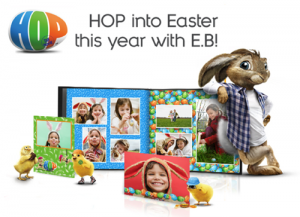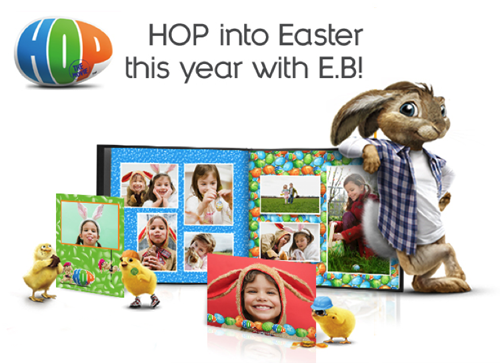 Has you're family seen HOP yet? no, good cause at the end of this post I'm raffling off a set of four movie passes to see the show.  If you have you've children might be loving them some funky new easter bunny.  Thats where the very smart people of Kodak come in they've added some really awesome HOP designs to their Picture Kiosk (found almost everywhere at this point).  Create HOP themed Photo Books, cards and more. Use our Print from Facebook feature to access your pictures right from the kiosk. Visit http://www.kodak.com/go/kiosk

So if your kids are big HOP fans then a little special photo book with their new favorite character might be an awesome idea for the basket.  Otherwise it'll go great as a gift for grandmothers everywhere with that special Easter theme.
Want to win those tickets – Check out DaDa Rocks's Facebook page http://facebook.com/dadarocks this weekend as we'll be doing a Friday Fun Day giveaway of the tickets.
Disclaimer: Kodak is proving the tickets to see HOP.