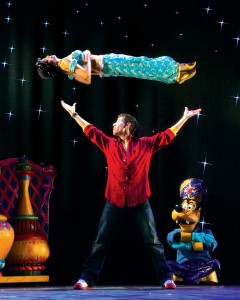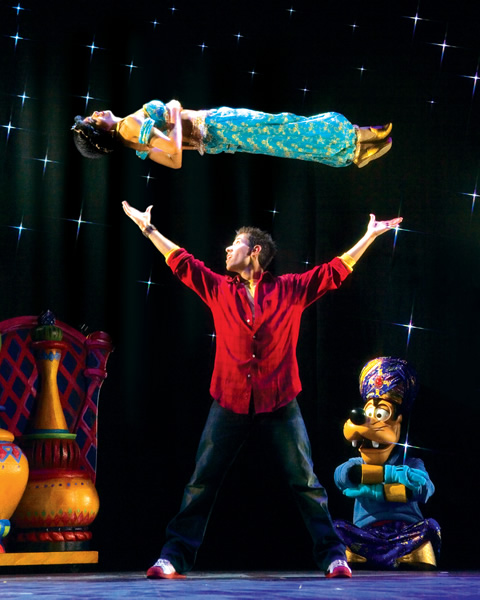 Abracadabra! It's Disney Live! presents Mickey's Magic Show! Mickey, Minnie and a host of Disney friends come together with world-class magicians to perform magic from legendary Disney films right before your eyes. See the Fairy Godmother transform Cinderella's rags into a beautiful ball gown in a split second; the spectacular levitation of Aladdin's Princess Jasmine; and the enchanted dancing brooms of Fantasia.  Join Donald and Goofy, Alice and the Mad Hatter, and many more for a one-of-a-kind stage show you'll never forget.
A SPECIAL DISCOUNT FOR YOU
When you go to this Ticketmaster page to purchase seats for opening night on March 17, they can use the code BLOGGER (original, huh?!) to save $10 on all seats from the $19.50 to the $84.50 price levels.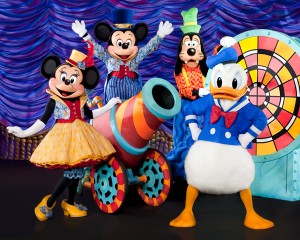 We've got 4 tickets to Saturday March 19th at 11am show.
How to win it… Contest ends 11:59pm EST. March 16th, 2011.
What magical words did the Fairy Godmother say to help Cinderella get ready for the ball? and please include some method for us to contact you in the comment (twitter or email).
a) Hocus Pocus
b) Bibbidi Bobbidi Boo
c) Abracadabra
You get 1 extra entry for tweeting about this contest (you can do this daily). Must contain the following information: #DisneyLive #MickeyMagicShow @dadarocks – http://dad.tc/i15tIx and you must also comment with the link to your twitter message.
Example: I want to win the #DisneyLive #MickeyMagicShow tickets to @MSGnyc from @dadarocks – http://dad.tc/i15tIx
You get 1 extra entry for following us on twitter – twitter.com/dadarocks
You get 1 extra entry for becoming a FAN on facebook –facebook.com/DaDaRocks you must comment that you're a fan
You will have 24 hours to reply before we pick another winner!
Disclaimer: Feld Entertainment provided the tickets for this raffle