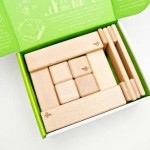 Welcome to the ninth day out of our 10 days of gifting – Today we have a great set of the Tegu magnetic blocks. These blocks are awesome if you havent been following along @Tegu on twitter you're missing some really cool handy work as they create custom requests just recently they did a Tegu 12 days of Christmas song which I thought was awesome – you can check it out below.
How do you win it?  you can tweet " I want to win a set of @Tegu Blocks thanks to @dadarocks at http://bit.ly/ggWA42 " and don't forget you must follow @dadarocks as well and for an extra entry go to Facebook.com/DaDaRocks and on the wall " I want to win a Tegu prize pack from DaDaRocks.com " but you need to come back here and leave a comment that you did it.
Every day at random times we'll be announcing a giveaway – it'll only be for 24 hours! Also we'll be switching up how to enter to win the prize. You may be asked to comment on a facebook post over at http://facebook.com/dadarocks or to post&follow @dadarocks on twitter.com http://twitter.com/dadarocks or you may just have to leave a comment on the thread.
(remember in order to write on the wall you must become a fan!)
Thanks to Tegu for providing this cool prize pack! but sorry this is limited to United States only