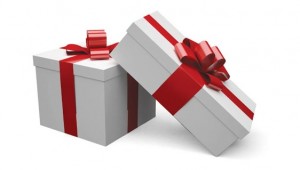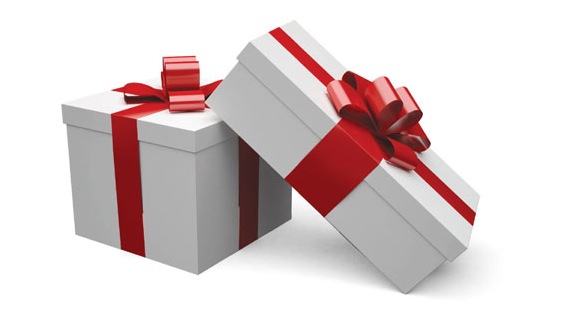 We have to start off by saying the holidays for some started super early and adding a little delay to my posting has really held this up… Sorry if you're shopping done (dont worry you can return it and get some of these! – LOL I kid I'm sure they'll love it – maybe)…
Xbox360 w/ kinect [Link with 250gb harddrive: http://amzn.to/b4iKwh or 4gb harddrive: http://amzn.to/cCn4Jt ]
Who didnt love growing up with games but now there is no controller -great for dads and the kids and might become the family game night
Nikon D5000 DSLR [Link: http://amzn.to/c30dHD ]
Having that fast moving kid isnt going to cut it with that small point and shot always setup up into the wonderful world of DSLR!
Kodak Playsport [Link: http://amzn.to/a19i3Q ]
This camera can do it all! its got the benefits over others that it has exchangable batteries & memory cards. Plus it can go up to 10 feet under water. Just remember to pickup that SD memory card so they can record right away with it! Also a good note is if you know they'll keep it open it up precharge the battery and put in a memory card so they can film the kids opening their gifts too.
Canon PowerShot D10  (Bonus can go under water) [Link: http://amzn.to/8XnD3v ]
Ok sooo you really dont want that wonderful DSLR this is a great pocket camera plus you can take it swimming to capture images of those little feet learning how to swim! or the fish on your next snorkeling trip
Apple iPad 64gb [Link wifi: http://amzn.to/cgNopz or Link wifi+3g: http://amzn.to/dxnvzS ]
Its Apple, its an oversize iPhone but its seriously awesome! Just remember you toddler will want this just as bad as dad! The other thing to note is that there are no upgrades, so whatever size you buy you're stuck with so I recommend go large those HD videos take up space!
Vacation together [Link: http://travelybyjen.com ]
Nothing says i love you then planning a getaway! Book a getaway for you and your partner and arrange for some child care or take the whole family.
Denali 115-Piece Home Repair Tool Kit [Link: http://amzn.to/cHCNUQ ]
Having a handy man around the house without tools is like a cop without a gun. This certainly is a starter set but it'll make do for any apartment or home with a light handy man around the house.
Golden Eye for Wii [Link: http://amzn.to/cEs0gp ]
By far one of the most popular games when I was growing up was golden eye this new release for Wii is awesome and will totally melt you video game playing dad into a little boy when he starts to play this again.
Spa
Yes men need a backrub and some pretty time too.
BeerTender from Heineken and Krups B90 Home Beer-Tap System [Link: http://amzn.to/aIdsaL ]
Who doesnt love beer – this personal kegerator goes great next to the instant coffee maker and you can buy refills at most any supermarkets.
Bacon of the month [Link: thepignextdoor.com ]
See above because with Beer goes Bacon
Books for dad to read to kids [Link: barefootbooks.com or scholastic.com ]
Reading for themselves is good but reading to the kids is priceless.
All-Clad BBQ Tool Set in Carrying Case [Link: http://amzn.to/au1HDY ]
Most city dads dont have a BBQ but any where else its one of the staple food groups to grill! When I wasnt in the city I grilled year round – even in the snow. its truly part of the man laws! So having the tools to grill with is key, buying quality gear that lasts years will save in the long run!
Super Dad T-Shirt [Link: http://amzn.to/aoKOC9 ]
Do you have a proud dada on your hands, have them rock a shirt that lets everyone know they're a super dad.
Mont Blanc Starwalker Black Resin Ballpoint Pen [Link: http://amzn.to/csLXFr ]
High end pens might be useless for some dads but those executives whose signatures matter are worth it. Nothing says done deal like a pen from the kids that cost more then some people make in a week! No really impressions are always a first in business and sometimes a bic wont cut it!
Callaway Golf Solaire 14-Piece Complete Club Set [Link: http://amzn.to/allXnN ]
Some guys already play and some guys are dying to learn. This is a great set as it isn't a true starter set but its not a professional set either.  Picking this up with some lessons from the pro shop at a resort will give you 4-5 hours of alone time at the spa.
Quagmire Colorfusion golf shirts [Link: http://store.quagmiregolf.com ]
Not your average golf wear! for sure… for those that remember hypercolor in the 80's its back but this time made for the golfer. If he's playing golf in tshirts this is the perfect gift – it still says I'm too cool for those plaid pants but has some funk to it.
Ties [Link: Nordstrom http://bit.ly/9AKil6 ]
Really its not original but its sure needed! (along with socks and underwear – we're guys we'll wear them with holes in them :P)
Photo Calendar [Link:  Snapfish by HP http://bit.ly/8WWyLH ]
Remember the times that were, and the times that will be with a great photo calendar that can go on the wall of an office or at home
Family Photography Session with Suzanne Cohen [Link: http://suzannecohenphotography.com ]
Someone will always be behind the camera and miss out on those amazing family shoots, book a session for the family and capture amazing moments in time because these kids dont stay small long.
The Dapper Dad's watch Skagen Men's 331XLSL1 [Link: http://amzn.to/9fHI8Z ] or Skagen Men's 809XLTTM [Link: http://amzn.to/9S1hVJ ]
While you can get an omega or rolex sometimes you want a watch thats screams style but doesnt cost an arm and a leg.  I consider this a great family time watch as who knows the pitfalls that might happen while tending to the kids.
Donate in their honor [Link: JDRF http://bit.ly/9Cb3K1 ]
Sometimes its better to keep giving then it is to receive, while its the thought that counts putting that together with charity is double nice points!