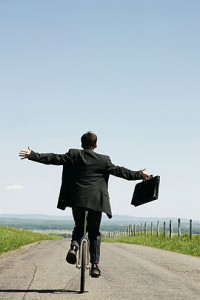 Are we sums of the parts of our lives? Are we the jobs we take on to earn a living? Are we our children? I love to think that i can fix myself by making my child better, and i wish that was true and i know my last post touched on lifestyle and money and really thats not what this is about either. Its really about what defines us.
For a better part of my life I've wanted to give back; work for NGOs, nonprofits, find a balance of peace inside my brain that has been programmed to always think money. Everything I've learned since I was a child was to push myself for success. Must of us had this instilled in us as part of the American education, some of this was true, some i feel now was a twist on the shoulders of the education of our grandparents.
This has been on my mind for the better part of two months since the evo conference where Liz Strauss gave some  homework to think about your voice. Since evoconf this blog has never been the same I've limited the giveaways to products I use or truly believe in… I've posted less about my family some of that is about dynamics of what should i post verse whats a good read verse what is private and trying to find the balance… But mainly its because I wanted to think about the direction of dadarocks.
Ive finally figured it out I've always wanted to inspire other dads to be better. I believe that men need examples of other men to be better men, it doesn't happen overnight it sometimes happens when you hold your child for the first time but usually it's a learned process… So there are less giveaways (don't worry soon enough you'll hear news about were they went… There are less NYC postings that I can say is about to be announced, there will be a special NYC dad blog for upcoming events and local giveaways URL coming soon.
We are pieces of all the people who have influenced and who have made us better, who have given us knowledge for better or for worst…. We all everyone we come in touch with and when you live in New York City that's a lot of people. and so I'm trying to be a better husband, a better father, a better man, and to you a better blogger.