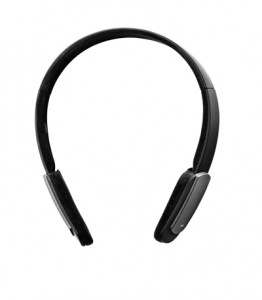 Jabra HALO [Amazon]

The Jabra HALO is a wireless Bluetooth stereo headset that allows users to enjoy wireless music and answer phone calls in crystal clear stereo sound.  Featuring A2DP technology, the Jabra HALO gives users the ability to seamlessly connect to any Bluetooth music-playing device – and all 3.5 mm music playing devices – including mobile phones, Mp3 players, laptops, and TVs.  In addition, ensuring that users won't miss phone calls while listening to music, the HALO fades out music to allow for incoming calls. The HALO features a lightweight (only 3 ounces!) over-the-head design with a foldable headband – small enough to take it wherever you go.  The HALO also has the versatility to switch between wireless and wired connectivity if a device doesn't support Bluetooth stereo (A2DP) technology.  The device also features Zirene® Power Bass for audio enhancement.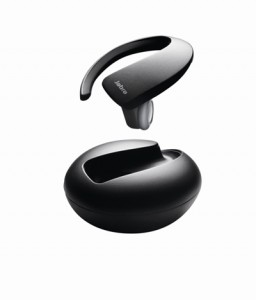 Jabra STONE [Amazon]

The Jabra STONE, the most sleek and stylish Bluetooth on the market allows busy moms to look good on the go. The STONE elegantly wraps behind the ear eliminating the on-face microphone look, combining style and function. Make play dates, speak to colleagues, or make dinner plans for a girl's night out – all without anyone even knowing you are wearing a Bluetooth device! New noise cancelling technology ensures every phone call will be clear and uninterrupted by whatever noise surrounds you throughout your day.  In addition, the STONE comes with a portable charger so it is always easy to re-charge.
Jabra CRUISER [Amazon]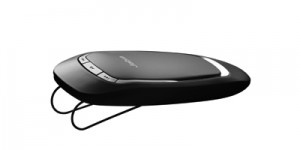 The Jabra CRUISER is the first Bluetooth wireless speakerphone to feature noise cancelling technology, allowing it to block out background noise from traffic or other passengers while enhancing the quality of your voice. In addition, the CRUISER can play music from the radio and your phone or portable music players (iPod/MP3 players) through your cars stereo system, so you'll never miss a call because you couldn't hear your phone. The CRUISER allows you to speak on the phone when you drive in compliance to hands free driving laws, making it extremely useful for moms on the go whether you are driving to soccer practice or going to work.  Never again will you have a frustrating phone call where you have to repeat everything you say because no one can hear you over the kids singing along in the backseat!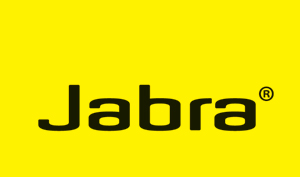 Jabra's Website [Link]
I've had all three of these devices for a few weeks now and I can tell you how cool they are until you've got them in your hands – the sound is amazing! Best part is if your using these to speak with someone, they can actually hear you! I had these devices synced to my iPhone 3G in less then 2 minutes.
It was that easy!
The Halo works as wireless headphones and also a headset mic. The sound that comes out of these speakers is amazing and crystal clear.
The Stone is a typical bluetooth headset expect the base part of it will recharge the wireless piece this is great for the always on the phone executive or just on the go dad.
It frees up your hands when pushing a stroller too!
The Cruiser is a speaker phone (designed for the car) but will work anyplace – the speaker is at least 5 times louder then the speaker built into the iPhone (meaning you can actually use a speaker phone call).
I love these products so much I wanted to give everyone a shot at winning.  There will be 3 – yes THREE winners 1 prize per person.
How to win it… Contest ends 11:59am EST. June 16, 2010.
You get 1 entry for placing a comment if you could turn something wireless what would it be & why, which of the 3 devices you'd like to win and please use some method for us to contact you in the comment (twitter or email)
You get 1 extra entry for following us on twitter – twitter.com/dada_rocks
You get 1 extra entry for following Jabra on twitter – twitter.com/Jabra_US
You get 1 extra entry for tweeting about this contest (you can do this daily). Must contain the following information:
@Jabra_US @dada_rocks – http://bit.ly/du4gk0  and you must also leave a comment with the link to your twitter message.
Example: I want to win a @Jabra_US [device's name] from @dada_rocks – http://bit.ly/du4gk0
You get 1 extra entry for becoming a FAN on facebook –facebook.com/DaDaRocks you must a comment that you're a fan
You get 1 extra entry for becoming a Fan on facebook of Jabra – facebook.com/Jabra.US you must a comment that you're a fan
You get 1 extra entry for subscribing to our Feedburner digest mailing (right side subscribe by email) – you must also comment that you've subscribed
You will have 12 hours to reply before we pick another winner!
Disclaimer: Jabra is providing these devices for the raffle.