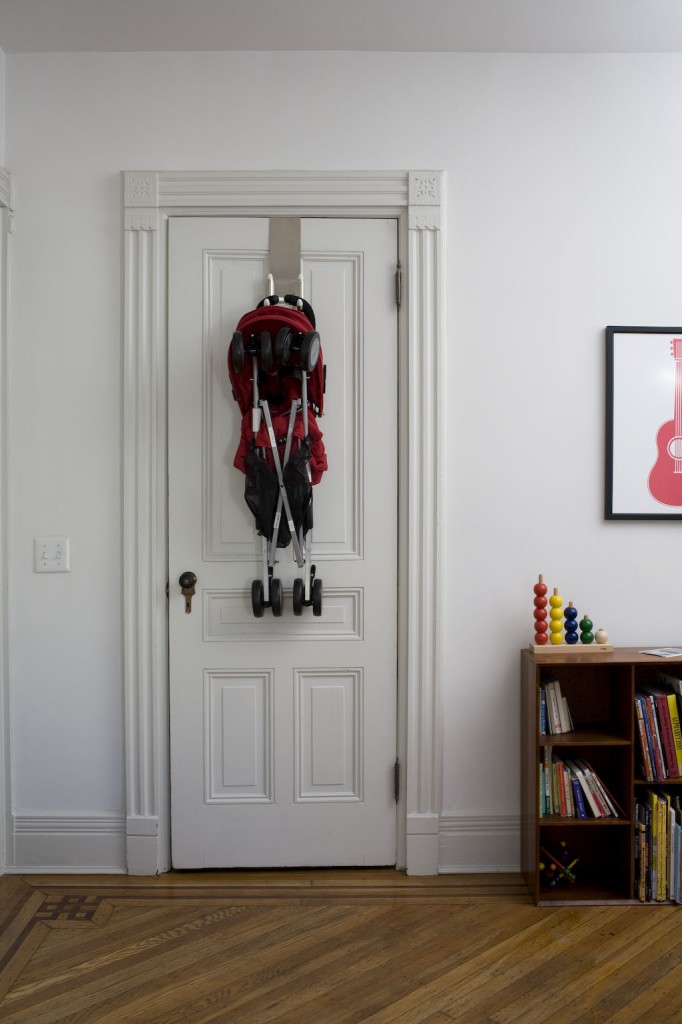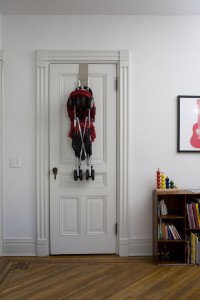 Living in New York City you quickly become aware of the price of space and just how precious it is… Trust those rumors of 800 square feet apartments for as much as a mortgage payment somewhere else it is completely true. The thing that is almost universal with parents these days is the need for different types of strollers. We have had 3 strollers and currently only use two… a bugaboo that is great for walking around the city and a maclaren which is pure mobile and lightweight (this isnt a stroller review post so I'm just leaving it at the simple facts of how/why we have two strollers). We use the bugaboo daily and maybe the maclaren twice or three times a week, so we had an issue with having two strollers always open in our hallway, once you enter the apartment all the time. In a moment that could only be fate – we received a mailer showing use the great use of the MetroTots Strollaway.
The Strollaway is a beast made out pure metal could support the weight of the bugaboo but we only use it for the maclaren. It works great and doubles as towel or clothes hook if need be. We use it over a bedroom door and collapse the stroller to hide it behind the door. we gain the footprint of a stroller back from the entrance to our apartment, which as you can imagine is a nice bonus in NYC.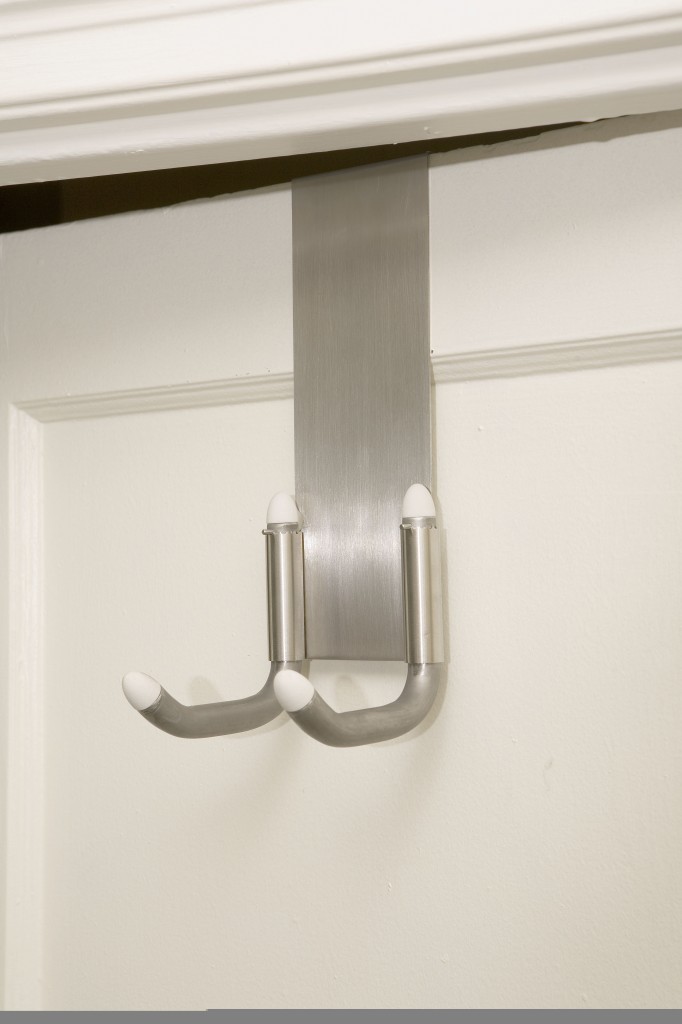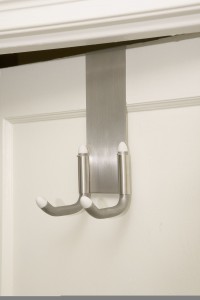 The hardest part of the install was removing it from the packaging, since there is no screws or parts to assemble its ready to go out of the package.
For more information about the MetroTots Strollaway check their website [Link]
How to win it… Contest ends 11:59pm EST. June 3rd, 2010.
Win the MetroTots Strollaway! Tell us where you would hang your stroller and please include some method for us to contact you in the comment (twitter or email).
You get 1 extra entry for tweeting about this contest (you can do this daily). Must contain the following information: @dada_rocks – http://bit.ly/acK26S and you must also comment with the link to your twitter message.
Example: I want to win the MetroTots Strollaway from @dada_rocks – http://bit.ly/acK26S
You get 1 extra entry for following us on twitter – twitter.com/dada_rocks
You get 1 extra entry for becoming a FAN on facebook –facebook.com/DaDaRocks you must comment that you're a fan
You get 1 extra entry for becoming a FAN of MetroTots Strollaway on facebook –http://www.facebook.com/pages/The-StrollAway-by-MetroTOTS/113971359507 you must comment that you're a fan because of DaDa Rocks
You will have 24 hours to reply before we pick another winner!
Disclaimer: MetroTots is proving the raffle prize along with the sample used for the review!