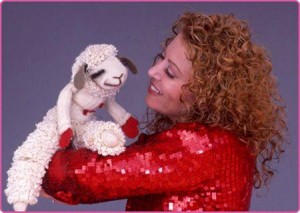 Win Tickets on Facebook – http://facebook.com/dadarocks
Sundays, May 23 at NOON – $20 per ticket
Magic in the Park is a magical journey and entertainment showcase that pays homage to the late Dr. Abraham B. Hurwitz, New York City's "Official Magician".  Continuing in the tradition of his legendary "Peter Pan the Magic Man" shows, Magic in the Park features magic acts, mentalism, juggling, ventriloquism, puppetry, music, and much more.
The New York Times, in 1981, wrote that Hurwitz "entertained more than a million young people" at free performances in New York City's schools, parks, recreation centers and playgrounds.
Bring the family, your sense of history, and join this elite group of participants as Magic in the Park dazzles you for 70 minutes with the likes of Abe's grand-daughter, Emmy Award winner Mallory Lewis with Lamb Chop, The Magicomedian and "Dean of American Magicians" George Schindler, Funny Guy Robert Baxt, Ventriloquism extraordinaire Carla Rhodes, rising stars from the Society of Young Magicians and our amusing Emcee, "Cajun Cellist" Sean Grissom.
* Mallory Lewis
* George Schindler
* Sean Grissom
* Carla Rhodes
* Robert Baxt
* David Boyd
* Jen Slaw
* Rob Zabrecky
* Jen Kramer
* Debbie Leifer
* Reuben Moreland