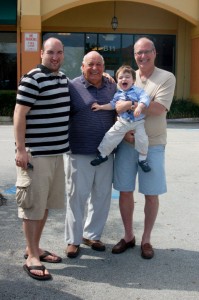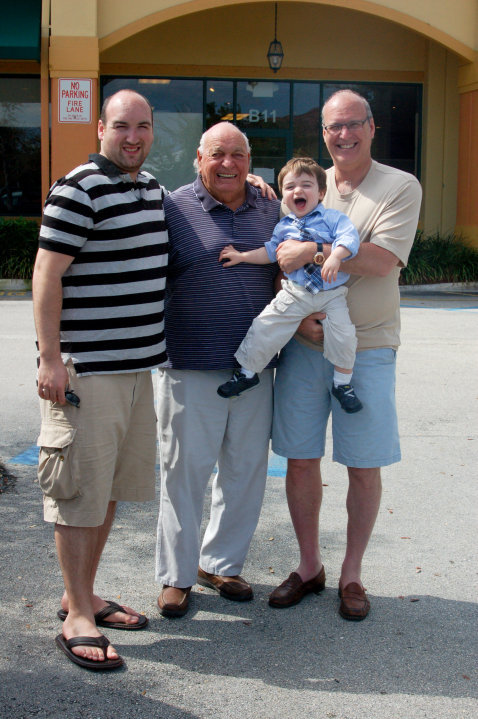 Its not everyone who gets to put a smile on their grandparents face by simply walking in the door.  I am no longer the cause of the smiles which is ok (kind of), but their smiles now come from their great-grandchild Marc. I always love spending time with both sides of my grandparents, but there is this special bond I share with my grandfather maybe because we look a like see the mini me post, if you need photographic proof.
There were moments of this trip that I was just beaming with pride the fact that Marc is now speaking a couple of words and he follows along with the hand songs like Itsy Bitsy Spider.
I have a few memories of my great-grandparents and as I get older they seem to get a little hazy but none the less I knew my bubby and zadie.  At some point I need to start digging around in the basements for photos of me with my great-grandparents to show Marc one day.  When he needs to do a report on his family history but hopefully he'll be able to write great stories about spending time with his own great-grandparents.