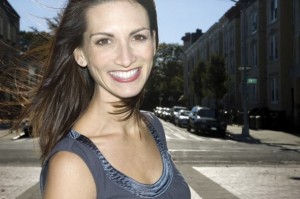 WIN 4 TICKETS TO THE SHOW [Raffle rules below the video]
Sunday April 18th, 1pm
Maxwell's
1039 Washington Street
Hoboken, NJ 07030
201-653-1703
doors open at 12:30pm
tickets $8 per person or $25 per family
www.maxwellsnj.com
Come hear Suzi and her band as they ROCK the HOUSE IN HOBOKEN!
Here is a little bit about Suzi…
"Brooklyn-based songstress and all around children's rock goddess" NYFamily Brooklyn
Suzi released her second award winning solo CD, NO ORDINARY DAY produced by Dan Siegler, in 2008, including her most requested songs "Goin on a Road Trip," "Scooter Boy," and "No Ordinary Day!" (it really rocks!).
With awards from Parents' Choice, the Children's Music Web, iParenting Media and a 2007 Gold Award from the National Parenting Publications, Suzi is gaining national critical acclaim as well as a loyal following in her home base of New York City. Be sure to check out her debut CD, Simply Suzi and her LIVE DVD, Suzi Shelton LIVE at Southpaw!
Suzi Says:
I grew up in Chesterland, Ohio where I was a dancer and a preschool teacher. After moving to New York City, I began singing in a children's band, called Imagination Workshop Band, which along with teaching dance, became a wonderful combination of creativity and fun. Through the years, I have come to realize that I am the happiest when surrounded by kids singing and dancing along with me, so that is what i continue to do. I love my job and feel very grateful that I am able to have so much fun when I am "working"! I also love to write songs and am constantly inspired by my husband, Dave, and my two children, Sebastian (11) and Emma Rose (5).
Who is the band?
I am usually accompanied by a very talented and wonderful group including guitarist Steve Elliot, bassist Matt Clohesy, and drummer Rob Heath. Quite often my backup singer and 11 year old son, Sebastian joins in as well. He will sometimes have some enthusiastic backup singers "The Gumdrops" join in with him to really get the kids up and dancing.
How to win it… Contest ends 11:59pm EST. April 12, 2010.
You get 1 entry for placing a comment your favorite kiddie rocks song is and please use some method for us to contact you in the comment
(twitter or email)
You get 1 extra entry for following us on twitter – twitter.com/dada_rocks
You get 1 extra entry for tweeting about this contest (you can do this daily). Must contain the following information:
@suzishelton @dada_rocks – http://bit.ly/9XdoBQ  and you must also comment with the link to your twitter message.
Example: I want to win @suzishelton tickets from @dada_rocks – http://bit.ly/9XdoBQ
You get 1 extra entry for becoming a FAN on facebook –facebook.com/DaDaRocks you must comment that you're a fan
You get 1 extra entry for becoming a Fan on facebook of Suzi Shelton – facebook.com/suzisheltonmusic you must comment that you're a fan
You get 1 extra entry for subscribing to our Feedburner digest mailing (right side subscribe by email) – you must also comment that you've subscribed
You will have 24 hours to reply before we pick another winner!
Disclaimer: Suzi Shelton is providing these tickets for the raffle.