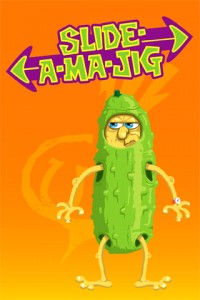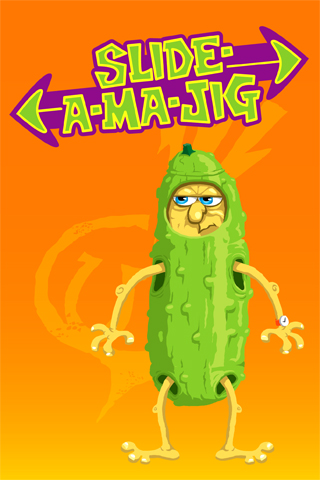 Slide-a-ma-jig [iTunes] is a very creative app where your child can build their own monsters.
There are dozens of monsters to choose from making this app being able to create thousands of crazy cartoons.
On their website you could download a PDF [Link] have your kids draw their own monsters and play the game on paper. Its a wonderfully creative outlet and hopefully you can play along too.
Marc loves it! I shake the iPhone and it creates a random monster and I usually add my own sound effects and Marc does a gut busting laugh. Invite your kids to make stories with the characters they create and give them names.  I feel that this little wonder app can really push the creative powers of a child.
Click on the images for a bigger view.
Disclaimer I was provided this app for testing and the raffle is provide by Lucky Radish as well.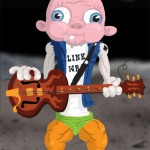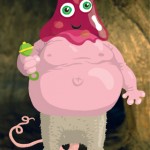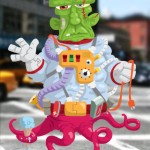 How to win it… Contest ends March 14th. [CLOSED]

You get 1 entry for placing a comment with you're favorite character [Visit their site for others] and please use some method for us to contact you in the comment (twitter or email)
You get 1  extra entry for tweeting about this contest (you can do this daily).  Must contain the following information:  @LuckyRadish @dada_rocks –  http://bit.ly/9O89O1 and you must also comment with the link to your twitter message.
Example:  I want the @LuckyRadish app from @dada_rocks – http://bit.ly/9O89O1
You get 1 extra entry for following me on twitter – twitter.com/dada_rocks
You get 1 extra entry for becoming a FAN on facebook – facebook.com/DaDaRocks you must comment that you're a fan
You get 1 extra entry for subscribing to our Feedburner digest mailing – you must also comment that you've subscribed