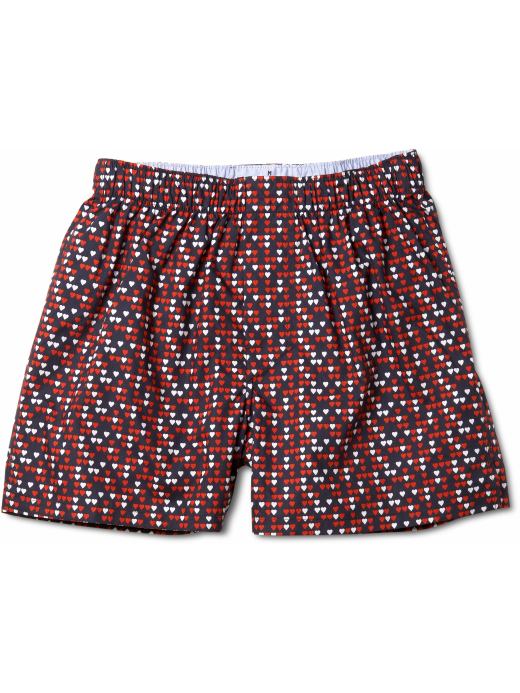 I'm a man (yup, still a card carrying member) and I can tell you we're pretty simple when it comes to gifts.  The simple things like bacon and beer would be enough to make any man happy.  This post takes it one step further, we have some simple gifts, some thoughtful gifts, some heartless electronic gifts they may have wanted and always bring a smile to any guys face.
The saying the way to a guys heart is though is stomach isn't far off, so taking him out for a nice meal or cooking dinner for him (making it kind of special) is a good way to go.
The simple clothing solution is a nice pair of boxer shorts (silk or cotton) doesn't matter this one is the thought that counts. Additionally some candy goes nice to round this package out.
The next item up is a guy favorite – BEER – so this is a way to serve it super cold and delicious while saving some money. The BeerTender from Heineken and Krups [Link]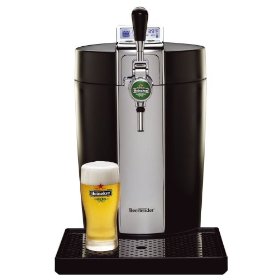 is an awesome product (no I don't have one yet, YES, I really want one but really cant justify that much intake of beer) my friend has one and always rubs it in my face.  Clearly the thought has to be given if your man drinks Heineken, actually he should pretty much ONLY drink Heineken to get the most usage out of this product.
For those retro lovers, find a record shop and get some classic vinyl records [Link].  Make sure he likes the music, this could be a win for you that you get an album or two that you love as well.
After beer we have technology & toys because I've yet to meet a guy that doesn't love something techie (bright shinny objects we're putty).  Here's the run down… PlayStation 3 Slim [Link] (newest PS3 on the market) is awesome – also doubles as a Blu-Ray player (HD movies drool!).  You could also give a gift card to Apple in hopes of holding out for that new iPad [Link] incase you were sleeping under a rock for the last month its a large ipod touch.  You could opt for an Apple iPhone or iPod Touch that you could get most any place.
For the thoughtful husband you could arrange a family portrait (or maybe some boudoir [wikipedia] photos of yourself) of course I'll plug my wife here – Suzanne Cohen Photography [Link], which is also a gift to yourself since the images will last a lifetime.
For those that need the renewals, every couple of years its nice to get a new wallet.  Coach is my brand of choice for men's wallets [Link], I've had mine for years and I'm ready for a refresh.  A money clip, just make sure they usually carry cash or have cash (otherwise its a jab) get it personalized with his initials.
Finally the classic for most men is the go to sexy lingerie (for yourself) and some good loving for him.