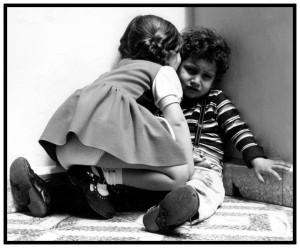 Valentine's Day is Just 13 days away.  As men we need reminders and gift ideas. Over the next 13 days I'll be helping a few of you out and also making a few of you guys look bad by not getting your wife/girlfriend/partner the right thing.
If at this point you are planning on eating out in a major city at a fancy place, you've probally already missed the top 4 hot spots (they're booked!).  Here's a quick tip – check OpenTable.com they may have something special.  Otherwise as they say on QVC "Be Dailing!"
If you've gotten that its time for the card.  Have you been to hallmark the day before of the day of? it like the you get to choose between a card written 20 years ago covered in dust and something someone put their chewed gum inside of… its not pretty.  Today's the day to get out there and purchase a card for your wife/girlfriend/partner.
If you have a baby girl – you should get her a card and a stuffed animal.
If you have a baby boy – you should get him a card to give wife/girlfriend/partner/mommy/daddy.
You have a few choices in terms of cards funny or serious.  I go with one of each many because I cover my bases (subtract the B and E).  Its also important to read the card – make sure its not made out to Mom instead of Wifey (that's a long conversation that might involve a doctor).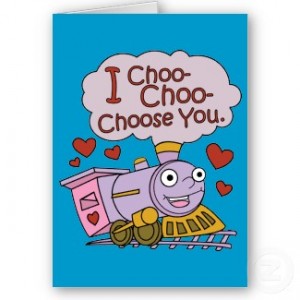 You could also make your own card but that'll make you less of a man in a few people's eyes (unless of course you make it with your child/children then you get a pass).
The question that a lot of people ask is hasn't this just become a Hallmark holiday? If thats how you look at it then yes.  If you respond saying I dont need one day to celebrate my wife/girlfriend/partner I do it the whole year, then clearly either you don't understand that your wife/girlfriend/partner will be told by all their friends of what they got on valentine's day and you got them nothing or you just have the perfect wife/girlfriend/partner who doesn't care which is rare like winning the lottery.